Raeda Saadeh, Praneet Soi Contemporary Art Centre of South Australia Rosella Biscotti Australian Experimental Art Foundation Nina Fisher & Maroan el Sani, Donghee Koo, Li Mu, Tara Donovan, Imma Issa, Apichatpong Weerasethakul Anne & Gordon Samstag Art Museum Lucy and Jorge Orta JamFactory Gallery Julian Hooper Flinders University Art Museum Curator: Victoria Lynn 26 February – 14 March 2010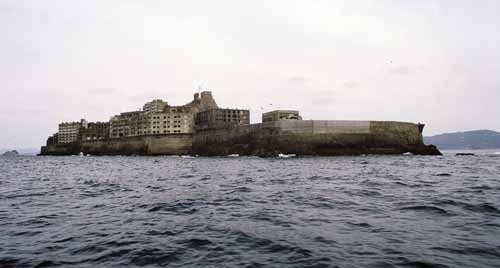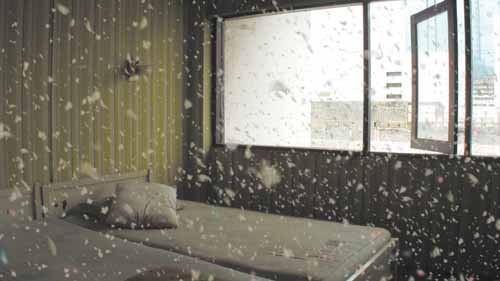 The title 'Apart, we are together' are like words exchanged by separated lovers. In fact it is a reference to an obscure piece of writing 'The white waterlily' by French Symbolist poet Stéphane Mallarmé first published in 1897 that is about love and distance. Curated by Victoria Lynn in response to Paul Grabowski's broad 'Adelaide Festival' theme of 'The Heart', a vital organ sadly represented on the Festival poster as a sort of mouldy burnt hole, the project 'Apart, we are together' draws together artworks from eleven artists, some of which literally include hearts. Other works are more obliquely related to the theme, few of the artists have been seen in Australia before.
Distributed over five venues 'Apart, we are together' is the first instalment in a new Biennale type approach to visual art at the Adelaide Festival where one theme spans the five public galleries that the Festival requisitions for its visual art program. In fact the satellite exhibitions of the Adelaide Festival have always used more or less these galleries and usually filled them with the work of international artists. The flexibility of the 'Adelaide International' structure and its apparent imitation of a Biennale model remains to be seen. One of the most memorable Adelaide Festival visual art programs was curated by Margot Osborne who managed to include a Frida Kahlo retrospective in it. This is something to consider as part of the visual arts program of future Festivals - bringing significant un-mainstream retrospectives of art to Australia – an ecological move saving many aeroplane fuel dollars.
For 'Apart, we are together' at the JamFactory eco-social artists Lucy and Jorge Orta literally showed coloured aluminium hearts brought from Paris and plaster hearts made with the assistance of local artists. It was the multiplicity and variety of the shapes and configurations of the plaster hearts and the workshop atmosphere of the end of the gallery where they were displayed that were most enthralling.
Local artists also helped Praneet Soi paint his fragmented and spliced images sourced from newspaper images of violence onto the walls of the Contemporary Art Centre. Clearly evoking the interdependence and interconnectedness of us global citizens the work also echoed classical figurative works of ancient Greece and Rome as well as the art of neo-expressionist Francesco Clemente suggesting overall that war and conflict are not exactly new.
Israel-based Palestinian artist Raeda Saadeh's video of vacuuming the desert near Jericho was shown over two walls of the back gallery. 'My body,' says the artist, 'is my medium'. In her vacuuming Saadeh emphasises the archetypal female roles of caring and cleaning and in Israel of cleaning what can never be cleaned, neither the people, the history nor the land itself. The drama of this work and its ironic absurdity is then somehow made spellbinding by the extraordinary hills of The Promised Land. Colin McCahon seems just around the corner.
Many of the artists chosen by Lynn make political work, art that hangs around sites of conflict, points at them, reconfigures them and asks questions about them. Rosella Biscotti's poignant work 'The sun shines in Kiev' (2006) is exemplary in this regard. How long is it since you thought about Chernobyl and nuclear accidents? Biscotti not only thought about it but researched it and found materials made by the first filmmakers to get there after the meltdown. This work is not merely something to look at but to experience. The film is mostly black, only voices and subtitles make us aware that we will not see the film, that the filmmaker got sick and died, that no-one wants us to see the film, that memory is full of bad photos repeating jerkily on a slide projector (the other part of the show on the other side of the gallery). The emotional space thus created is like a long sad requiem to those who were there and cleaned up, helped out or recorded the event knowing that their own lives were jeopardised by those actions. And then you see on the way out of the gallery a poster of the bureaucratic details of Biscotti's search and a large drawing she made of the title of the show in black and grey paint that is especially moving in its simple materiality.
Tara Donovan's big disposable cup piece fitted the Samstag Museum as if it was made for it but rather than being an impressive spectacle seemed mostly a monument to waste and fast food, the golden arches of McDonalds being forever inextricably linked to styrofoam. Imma Issa's photos of herself in various places were charming, playful and fairly pointless like Donghee Koo's laborious video of two people in pyjamas getting to embrace which finishes with the revelation of a puppetmaster who then explodes. Li Mu's work shows the artist as social worker. At a Juvenile Reformatory in Shanghai he introduces contemporary art to a young generation of inmates. We see both how it seems utterly irrelevant to them and then how persuasive in some of their own attempts at making some imitative drawings. The bleakness of Nina Fisher & Maroan el Sani's filming of Hashima Island and the Japanese students forming words, a monument to Japanese order and the breakdown of order, insistently reminded me of the mood in Mike Parr's installation on Cockatoo Island at the last 'Sydney Biennale' – a post-industrial situation of desolation, ruin and danger.
Apichatpong Weerasethakul's video 'Morakot (Emerald)' (2007) took on memory and love, loss and intimacy, in a memorable winding together of voice, image and mood. If you know or are familiar with the Thai language it probably works better but its mood of elegy crosses languages. The floating fluff in it was reminiscent of the drifting cloud seen in Wang Ya-Hui's 'Visitor' (2007) seen at the Samstag in 'Penumbra: Contemporary Art from Taiwan' in 2008.
The work that seemed to have no relation to the heart or to the other works in the Adelaide International but was nevertheless one of the most liked exhibitions was at Flinders University Art Museum. 'Shimmering streets' (2009) the pale delicate acrylic paintings on paper by New Zealander Julian Hopper which look like watercolours as he uses the paint so thinly, caught the hearts of many people. These works are an extension of works made to recreate his ancestors from Romania and are based on Japanese botanical and natural history illustrations in books from which he has selected a series of fragments to make strange hybrid figures. If someone told you they were made in the 1920s by an early surrealist you would find it completely credible. There seems to be nothing new or current about them. They are low tech and happily pinned to the walls, emphasising their materiality and their lightness of being. But when you keep on looking at them you see that some of them are holding mobile phones – so they are contemporary, animated and trying to get together.