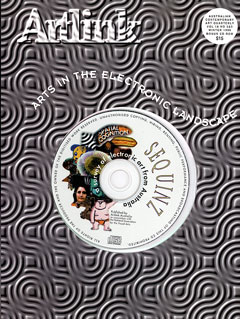 Art in the Electronic Landscape
Vol 16 no 2&3, 1996
Double issue issued with Artlink's CD Rom Sequinz - a survey of electronic art in Australia (Mac users only). The issue examines multimedia and education, frontiers and challenges, the future and audience interaction. Cutting edge issue, opening up many of the ongoing debates about the impact of the digital world on traditional artistic modes of expression.
You are here
»
Artlink
»
Vol 16 no 2&3, 1996
»
Negotiating the Museum of Sydney
Negotiating the Museum of Sydney
Author: Ms Adele Hann
Review of the new Museum of Sydney whose challenge it was to compose a cultural metaphor for Sydney. It was conceived as a site that lets the visitor experience the jostling versions of what was going on, what it looked, sounded and behaved like.
---
Subscribe to the Artlink newsletter now