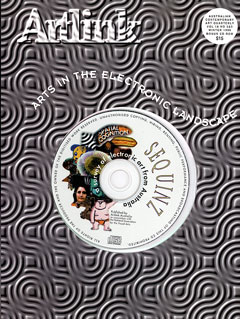 Art in the Electronic Landscape
Vol 16 no 2&3, 1996
Double issue issued with Artlink's CD Rom Sequinz - a survey of electronic art in Australia (Mac users only). The issue examines multimedia and education, frontiers and challenges, the future and audience interaction. Cutting edge issue, opening up many of the ongoing debates about the impact of the digital world on traditional artistic modes of expression.
You are here
»
Artlink
»
Vol 16 no 2&3, 1996
»
CMCs Open for business
CMCs Open for business
Author: Ms Adele Hann
Looks at the role of CMCs Cooperative Multimedia Centres which are rapidly spreading across Australia. CMCs are government seeded consortia of a range of share holders and stake holders, designed to develop and support local and national multimedia industries. They all have a tripartite brief: education and training; research and development; and industry support...
---
Subscribe to the Artlink newsletter now