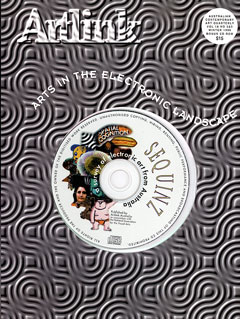 Art in the Electronic Landscape
Vol 16 no 2&3, 1996
Double issue issued with Artlink's CD Rom Sequinz - a survey of electronic art in Australia (Mac users only). The issue examines multimedia and education, frontiers and challenges, the future and audience interaction. Cutting edge issue, opening up many of the ongoing debates about the impact of the digital world on traditional artistic modes of expression.
You are here
»
Artlink
»
Vol 16 no 2&3, 1996
»
In Search of a Continuum
In Search of a Continuum
Artist: Ms Linda Sproul
An article curated by the author whereby four artists were invited to select two of their documentation images and write captions for these images after considering issues of control, motion, space and trigger - issues that span old and new technologies in order to discover whether a sense of a continuum of approach and practice may emerge.
---
Subscribe to the Artlink newsletter now