GoMA/QAG, Brisbane 18 December 2010 – 26 April 2011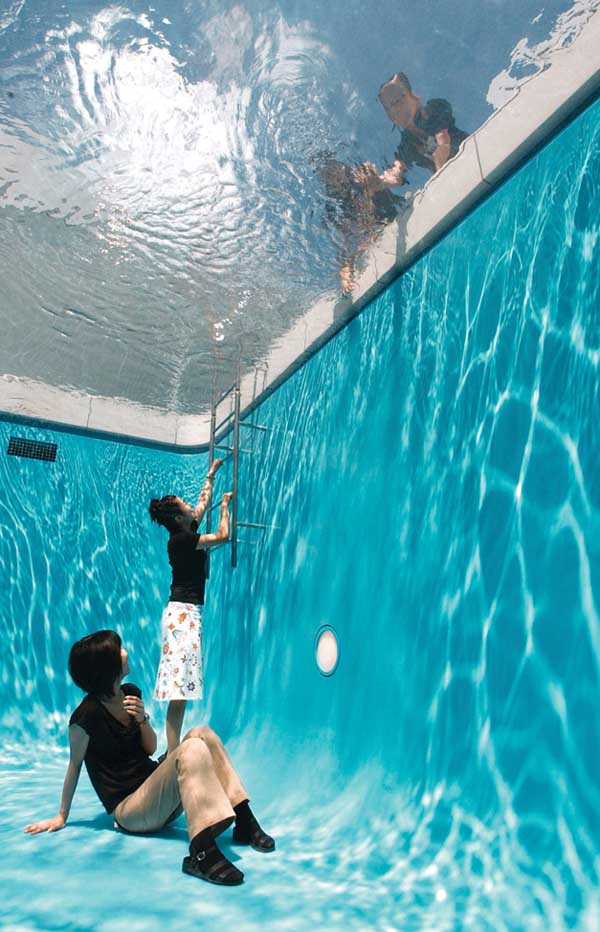 Every summer the Queensland Art Gallery presents its major offering for the year, always a massive event that makes the whole city, sometimes the whole country, take notice. This year a disastrous flood forced the closure of Brisbane's South Bank cultural precinct and stole the Gallery's thunder. QAG's big show for 2011 at the Gallery of Modern Art is as much a reminder of the forces of culture as the flood was a display of the forces of nature.
The exhibition's epic title, "21st Century: Art in the First Decade" is reminiscent of humourist Spike Milligan's delightful World War Two autobiography "Adolf Hitler: My Part in his Downfall". Clearly it's too soon to be surveying the century, besides which the view from Australia is bound to be a very idiosyncratic one. The show's curators are entirely conscious of this, and their highly engaging project is just as much about the Queensland Art Gallery as it is about art in the 21st century. Most of the works are from the Gallery's collection, which showcases the shifting focus of contemporary world art away from the traditional centres.
Last year's summer blockbuster at QAG, the Valentino fashion show, was a runaway success. Diehard curmudgeons grumbled that an art gallery is no place for fancy frocks. This year many of the same people took one look at Carsten Höller's two-storey high double spiral slippery dip that greeted them at the entrance to GoMA and announced that the Gallery had been turned into a theme park. In fact nearly all the most significant projects presented by QAG since the inaugural "Asia Pacific Triennial" in 1993 have displayed things that many viewers didn't think of as art.
Producing something too alienatingly strange to be recognisable as art has virtually become the acid test for artists trying to break new ground, so when a contemporary survey draws this sort of response it's not a bad thing. In terms of connecting with the viewing public, the exhibition's large-scale recreational attractions, such as a swimming pool, an internet café and an aviary, have been an instant hit.
Like most GoMA projects, this one caters brilliantly to children. For all visitors, full enjoyment of the show requires a degree of child-like wonderment. At times you are required to suspend disbelief, when, for example you look down through the rippling water of Leandro Erlich's swimming pool and see people walking around on the bottom looking back up at you.
At times it's also helpful to suspend critical discernment, as when enjoying Céleste Boursier-Mougenot's immense room of finches flying about to the strange sounds of experimental electronic music. The music in this room is generated by the activities of the birds. I don't know enough about music to be aware if it's as easy to distinguish the resulting sound from the work of a human composer as it was to recognise that the huge canvases shown at Sydney's Museum of Contemporary Art several years ago were painted by trained elephants in Thailand, not by a major new abstract expressionist. But it doesn't really matter. Boursier-Mougenot's elaborate installation is a memorable (and if you're in the right mood, exquisite) experience. Whether or not it's good music is beside the point. We live in post-critical times, and even if that term eventually comes to sound as quaintly dated as post-modern now does, there's no denying that it no longer makes sense to judge contemporary art according to aesthetic criteria that seemed appropriate a generation ago.
All the exhibition's big and extravagant installations mentioned so far have attracted the most attention, and are the most media-worthy (a factor shrewdly understood by this institution). Sensory overload, however, is not really the main event here. A much greater number of works have a sharply focussed social and political agenda, and are often relatively modest in scale. Many are made by artists from Third World backgrounds. They too generally resist an aesthetic reading because they're about things currently going on around the globe that are frankly of much greater consequence than matters of aesthetics. Culture has always been recognised as embracing a lot more than looking at paintings and going to concerts, and "21st Century" recognises this.
Everything about the exhibition carefully avoids the idea of a single thematic focus, but if you wanted to find one it seems to be provided subliminally by the cover and endpapers of the catalogue. The wrap-around cover illustration is Mitra Tabrizian's photograph of men in suits looking rather lost in the atrium of finance company JP Morgan's London headquarters. The end papers show U.S. dollar bills shredded by Fiona Hall for her installation "Tender". If the world's established power structure, financial system and cultural hierarchy really have dissolved in this century, the Queensland Art Gallery has got in early to make the point.
Timothy Morrell