Long term resident artist at the department of Medical Biotechnology, Flinders University in Adelaide, Niki Sperou describes the fluidity of the Experimental Art Foundation (now the Australian Experimental Art Foundation)which is now almost four decades old.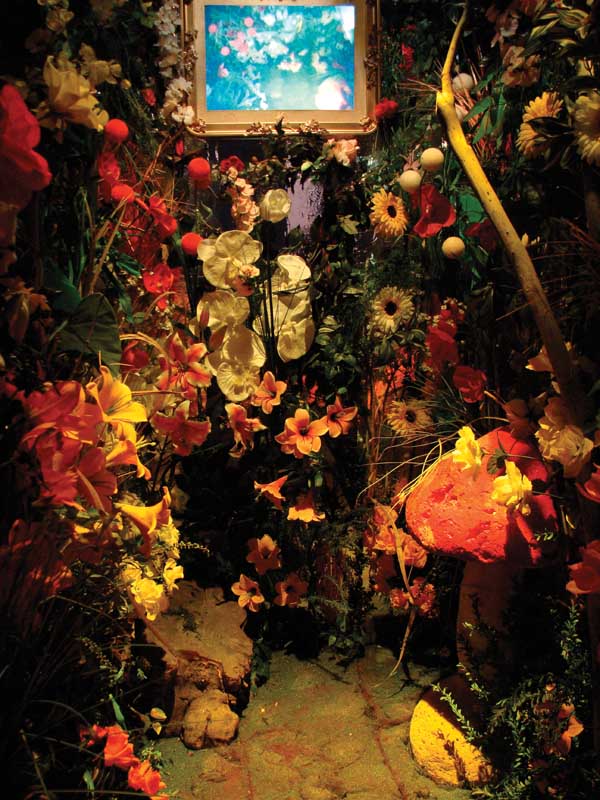 Having a culture that is open to experiment and risk increases the likelihood of both the unpredictability and the relevance of what emerges from it.
Since its inception in 1974, the Experimental Art Foundation (now the Australian Experimental Art Foundation: EAF and AEAF respectively), has supported experimental art practice. One may ask, "What is experimental art?" An early manifesto authored by Donald Brook and endorsed by other active EAF initiators including Bert Flugelman and Ian North, champions art that models life and questions the status quo; art that is not essentially concerned with beauty or aesthetics; art that is active and radical. This philosophy was generously embodied in its first, now legendary, director, the late and much-loved artist Noel Sheridan.
After almost four decades, these fundamental principles endure. They are now memes, valuable concepts which have cultural semblances to genes. Only concepts with vigour and vitality are passed on to future generations. However as with all inheritable things, they are subject to evolution.
The current and tenth director of the AEAF, Christine Morrow, explains that "Experimental has meant different things at different times." Morrow makes clear that experimental art has variously been used as a synonym for contemporary art, avant garde art or new media, or as it has become known more recently, media art. But under her directorship, experimental is a form of inquiry modelled on the scientific method: testing hypotheses with the aim of verifying or falsifying ideas or realities.
Currently experimental art has become critically and widely accepted by new generations of galleries and not-for-profit art spaces. Consequently we might also consider, "How will AEAF continue its active and directional position within this genre?" Morrow explains that it is expected that as ideas become mainstream there is always a risk that they may become comfortable or popular and subject to conservatism. Two points outlined in the original manifesto are therefore of paramount importance. She strongly supports the interrogation of the status quo, and that art should be essentially radical. To maintain an innovative approach Morrow recommends questioning based upon the methodologies of science; the practice of research, risk, testing and scrutiny.
It is therefore not surprising that past director, Melentie Pandilovski (2003-2009), made actual rather than analogous connections between art and science through his engagement with cosmological science, robotic works and bio-technology. The Art of the Biotech Era and Biotech Revisited projects that Pandilovski curated, incorporated life itself, in the form of wet biology. Biology, the study of living systems, is based on hierarchical structures and is therefore highly political. The artists participating in these projects adopted living organisms, scientific tools and protocols, to explore ideas concerning the cultural, ethical and economic implications of recent biotechnological advancements. Forms of power were critiqued via a series of exhibitions, workshops and texts by local, national and international artists and theorists. The boundaries between nature and technology, humans and animals, multinationals and locals, formal institutions and informal practice, the professional and the do-it-yourself were interrogated. In addition, there were explorations of modes of consciousness and changing human identity. The results provided a strong context for biotech art, which at the time was an emerging genre in experimental art.
Experimental art addresses social, cultural, environmental and economic issues, and is always political. Times and contexts change therefore experimental art must never cease to assess critically the structures of power. Experimental art creates a platform for compelling areas of research. Experimental art is inclusive and creates access toward interdisciplinary collaborations. Experimental art by its very nature is always subject to change.
Niki Sperou is an artist and writer within the nexus of art, science and culture. Since 2006 she has been the resident artist at the department of Medical Biotechnology, Flinders University, Adelaide.