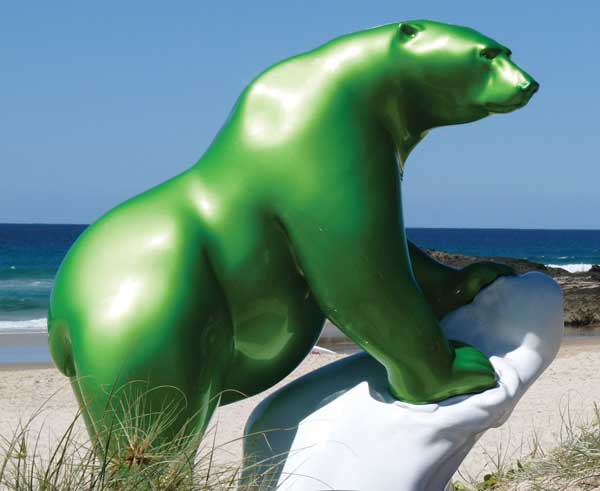 Pay to view
The pressure is on to reinstate mandatory artists' fees for exhibitions held in public galleries and art spaces. The Australia Council had a long-running policy in the 1980s-90s that exhibiting spaces, whether major art museums or contemporary art spaces, were obliged to pay fees to exhibiting artists as a condition of receiving funding from state or federal agencies. The erosion of this obligation and the eventual removal of the proviso from the funding agreements occurred prior to the 2002 Myer Report which won substantial increases in funding across the board. But as museums and contemporary art spaces recovered their momentum to the point now where there are budgets for marketing, publishing, and a plethora of special projects, a great silence descended over the fact that the very labour that sustained all the exhibitions, that of the artists, remained without a budget line.
This phenomenon is not limited to Australia. The Wellcome Trust in London is one of the wealthiest cultural philanthropic agencies in the world, with a collection and exhibition program based around the nexus of medicine, health and art. A very recent exhibition titled The Brain had a marketing budget of over $1m, yet when the artist whose work was selected for the cover of the catalogue asked for a reproduction fee she was told that there was no budget for this. Needless to say no artists were paid exhibiting fees. NAVA is running a major campaign and petition to the Commonwealth government to mandate the payment of fees for loan of works for exhibitions..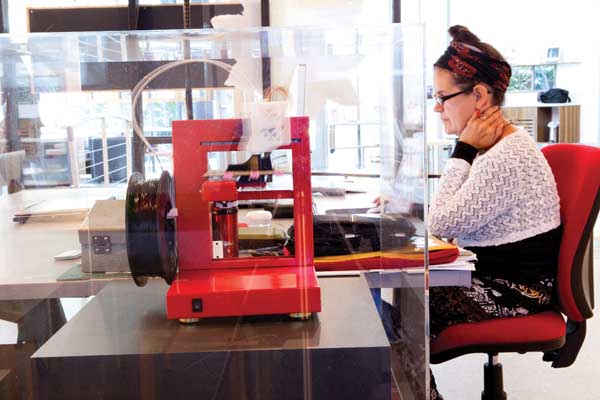 Look no hands
In preparation for this year's Sunshine Coast Art Prize at Noosa Regional Gallery a 32cm maquette of 3D finalist John Cox's sculpture of a polar bear The Rising Tide was created digitally using a program called ZBrush and printed it out in three dimensions using a 3D printer. 3D printing has been around for some years now, and small scale works of art produced this way are starting to appear in galleries. With all new technologies there is a learning curve and ANAT has run workshops to show how it's done. Caloundra Regional Gallery took up the challenge in April 2012 with Beau Deeley and Corrie Wright as artists in residence in a project titled Digitate designed to explore 3D digital technology for sculptors. This includes the generation of digital files which can be printed out in a composite material from a 3D printer, and the use of a 3D laser scanner to enable the scanning of small models or objects which can then be printed out in the same way. Cox's method of scaling up his model was to split it into pieces, machine each one to the final scale, assemble the pieces and mould it in silicone from which it was subsequently cast in fibreglass. Digitate was a pilot program to explore the potential for setting up a Fablab (fabrication laboratory), a fully equipped digital fabrication workshop which has the ability to give everyone in a community from small children through to entrepreneurs and businesses, the capability to turn their ideas and concepts into reality at a low cost.
http://digitate3d.blogspot.com.au/
http://corriewrightfablabproject.blogspot.com.au/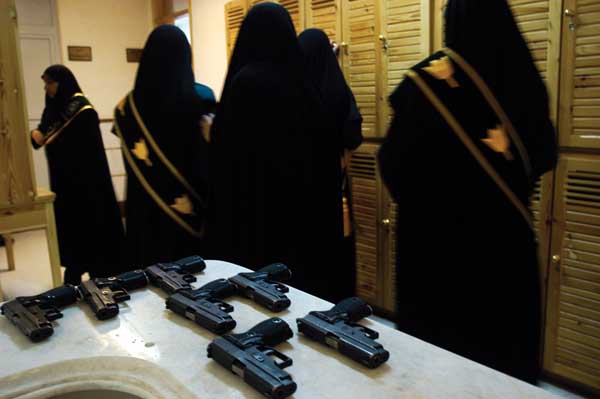 No seizures
Simon Crean, Minister for the Arts, is bringing in legislation to protect cultural objects owned abroad from being seized while they are in Australia as part of exhibitions. The lack of this protection makes the negotiation of overseas loans more irksome, and prevents some objects or shows coming here.
http://www.visualarts.net.au/newsdesk/2012/07/new-legislation-to-protect-overseas-cultural-object-loans
The Minister recently fixed an anomaly by announcing that the Australia Business Arts Foundation (AbaF) and Artsupport Australia program would be merging in order to create a new institution "to better promote philanthropy, sponsorship and business support for the arts".
EU Culture Program: Funding for collaborative projects between Europe and Australia has selected Australia and Canada as the third countries for the EU Culture Programme in 2013. This means that arts organisations in Australia can apply for funding to work with (at least three) European partners on projects which take place in both regions.
http://www.australiacouncil.gov.au/about_us/our_structure/arts_development/market_development/eu-culture-programme
MONA vs ATO
It's not only Ai Wei Wei who is having trouble with the taxman. David Walsh, whose private Museum of Old and New Art in Hobart is fully funded by Walsh's winnings on horse racing, has had a demand for back taxes of $37m from the ATO who have decided that his earnings are in fact not a hobby but an organised business, albeit under the radar. He is contesting this late change of attitude, and points out that without the gambling money he would never have built MONA which is essentially a financial black hole for him as it was never conceived of as a profitable enterprise. Statistics reveal that MONA has significantly boosted Tasmania's tourism earnings.
Crowdfunding
Pozible is an online portal which manages fundraising campaigns for organisations or individuals who want to reach supporters quickly without having to employ fundraising staff. The simple principle of small amounts of money donated by large numbers of people matches perfectly with the zeitgeist where Likes, Followers and Friends are often people you don't actually know, but who for various reasons want to know (and perhaps help) you. The National Design Alliance, a non-profit peak body recently formed to promote the future of Australian design across the board, needed $15,000 to research the creation of a National design Policy. They launched their Pozible campaign in March and by the deadline in May they had raised just over that amount.
http://www.pozible.com/index.php/archive/index/5291/description/0/0
Fee Plumley, former geek-in-residence at the Australia Council and guru of portable media, aspired to acquiring a bus which she would kit out with technology for a reallybigroadtrip to remote areas exploding the mystery and mythology of portable media creation. She reached her target through a Pozible campaign and is on her way.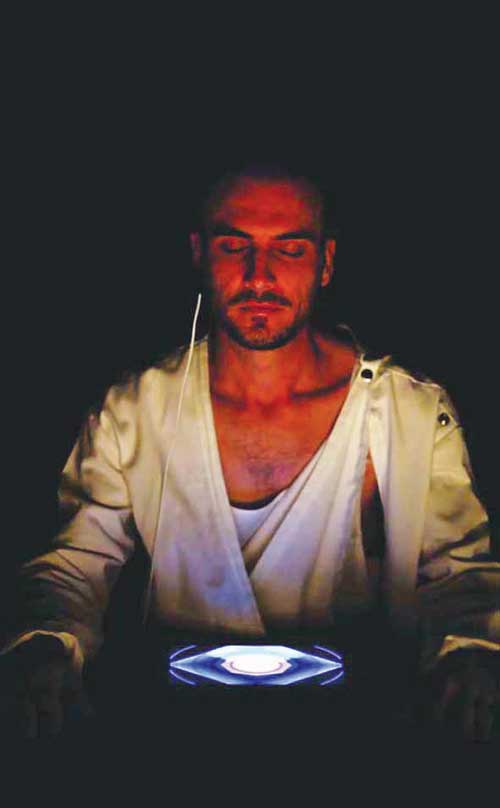 New art from Iran
July-August saw the largest exhibition of contemporary art from Iran to be staged in Australia. The show, curated by Doug Hall at New Albion Gallery, was kick-started by a sojourn in Iran by eX deMedici, whose resulting work hung alongside that of the 13 Iranian artists. New Albion Gallery opened in September 2011 and is currently in a temporary location at 55 Oxford Street, Sydney. From January 2013 onwards, it will operate from the exhibition space currently housing the Sherman Contemporary Art Foundation (SCAF) in Paddington.
The Artlink App launched into the global magazine app arena in July and almost instantly started getting masses of downloads. People in dozens of countries are looking and some are buying current issues, back issues or subscriptions. Find it for your phone or tablet on the Apple App Store http://itunes.apple.com/au/app/artlink/id532525415?mt=8, on Android's GooglePlay and for your computer on Treetmags (search for Artlink
http://www.treeetmags.com.au/alltitles.aspx.)
People
Juliana Engberg has been appointed as the Director of the 2014 Biennale of Sydney. Currently full time Artisitc Director of ACCA in Melbourne, her extensive international curating experience was noted.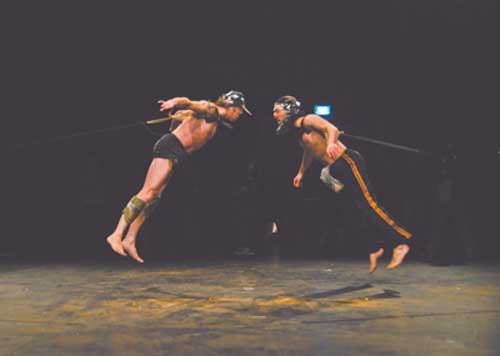 George Poonkhin Khut has won the $75,000 National New Media Art Award 2012 at Brisbane's Gallery of Modern Art with Distillery: Waveforming 2012, a clip-on heart monitor, tablet computer and a program that shows the viewer a visual interpretation of their beating heart. It will be acquired for the QAGOMA Collection.
Suhanya Raffel, senior curator at QAGOMA has been acting director since the departure of Tony Ellwood to the NGV. Will Queensland Premier Campbell Newman confirm she is the best woman for the job?
Jade Lillie is the new CEO and Director of Footscray Community Arts Centre.
Jon Campbell has won the $100,000 Basil Sellers Art Prize for his work, Dream team depicting the nicknames of famous AFL players, past and present.

Creative Australia Fellowships, the centrepiece of the Government's Creative Australia Artist Grants initiative, provide new funding of $10m over five years for professional development to individual artists. In 2012 they have been awarded to 11 artists in all media, some established ($100,000 over one year) and some emerging $60,000 over two years). In the visual arts they are Guy Ben-Ary for research and development into biological and robotic arts, using tissue engineering and stem cell research; Mic Gruchy for work on Temporal a large-scale immersive 360-degree projection in which interactive sensors and software allow both performers and the public viewer to control elements of the vision and sound; Lauren Brincat for an exchange residency to Stockholm at IASPIS, to work with renowned video artist, Johanna Billing; Michaela Gleave for a program of residencies and mentorship, working in Berlin, Beijing and at the Arctic Circle in Northern Finland; Matthew Prest for an intensive skills development program with artists in Italy, France and New York including Robert Wilson and Philippe Gaulier.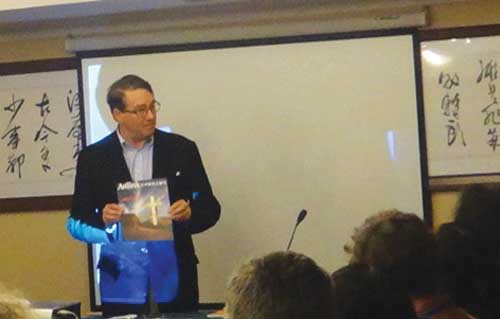 APT7
The 20th anniversary of the founding of the Asia Pacific Triennial is marked by forays into unusual territories - Papua (Indonesia) and Papua New Guinea, West Asia (Egypt, Turkey, Kazakstan, Syria, Iran) as well as Vietnam and every other Asian region. A special feature is the Archive which records the history of the APT in relation to Singapore, Hong Kong, the Pacific, and India. A highlight will be the artists from the East Sepik province of PNG who were commissioned to make large architectural structures and work by groups in New Britain and the Sepik River regions of PNG have also been acquired for inclusion in APT7. And the famous KidsAPT will be there.
Opening 8 December at QAGOMA.
Artlink in China
Destination Chengdu, important political centre in Western China, and home to many universities, research centres and government departments. We are here to meet with university staff and students whose ambitions and career paths are focused on Australia, our language, our history, our culture. We meet keen young faculty members and PhD candidates who are doing research on Australian literature, Indigenous culture, history, social sciences, economics and trade. They are gracious hosts, and engage with us as scholars, colleagues and friends. We witness the Opening Ceremony of the 14th Biennial Conference of the Australian Studies Association, at which the Australian Ambassador Frances Adamson speaks about China and Australia, as trading partners, as geographic neighbours, and people who are getting to know each other, though the balance of knowledge appears to be still weighted on the side of Chinese study of Australia.

At the conference we see Chinese scholars and authors awarded prizes for translations of Australian classics, and for original works in English. We hear the Vice Chancellor of the host Xihua University talk of the rapid growth of Chengdu, capital of Sichuan Province. There is formality, but it has a friendly face. Students are on holiday, being early July, and in the break one of the energetic staffers detailed to help us dashes with me across the quadrangles normally thronging with students, to buy batteries at the student shop, for the recording device I have brought to record the evening of presentations by the Artlink delegation which I chaired: Djon Mundine OAM, Zhou Xiaoping, Megan Cope, Archie Moore and Stephanie Radok. People gather in the breaks to enjoy special snacks and slices of melon, delicious in the hot summer days.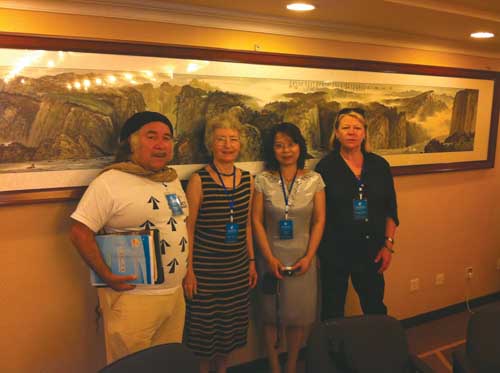 Artlink is in China to talk about Indigenous art, a first step in building a long-term relationship with an interest group for whom all things Australian are intensely interesting. They see potential careers in not only translating and interpreting Australia to their country, but in pursuing areas of research which might lead to jobs in Australia. Their knowledge of Australia seems quite formidable, their fluency in English is extraordinary, and they compete relentlessly for study trips. The staff member with whom I corresponded by email for months, Hongbo Du, had spent time in Perth and worked with Dr Glen Philips from Edith Cowan University on a booklet of his poetry which she had translated and designed with her own photographs of local beaches.

Towards the end of 2011 we developed the idea of translating the first of our mega-issues, Artlink Indigenous: Beauty & Terror, providing copies of this reprint to the Conference delegates, and taking a group of visual artworkers to give presentations. We successfully sought funding from Copyright Agency Ltd, QIAMEA and DFAT to assist this project. For the logistics we relied on the advice of Amanda Barry from the Australian Embassy in Beijing who found us a translator, and the experience of Artlink manager Helen Davies in the business of printing in China. Artist Zhou Xiaoping who has spent many years in Arnhem Land with Indigenous artists, proof-read the texts, and in Adelaide we were assisted by David Zhu as well as Mobo Gao and staff of the Confucius Institute. The resulting publication was received with enormous enthusiasm at the Conference. Launching the publication, Australia-China Council Chair Warwick Smith AM pronounced it a highly significant development in the transfer of knowledge in an important cultural area. We gather that it is being read with interest in China, and hope this might be the start for the inclusion of the study of Australian art in the Australian Studies agenda.
The lively and interesting Bookworm Bookshops in Beijing and Chengdu were the venues for presentations by the Artlink team, including the screening of the James Bradley film on the life and work of Zhou Xiaoping, Ochre and Ink.

Remembering
Michael Callaghan died on 19 May 2102 after a long illness. His work defined the important period of political printmaking during the years of the Earthworks Poster Collective at the Tin Sheds at Sydney University in the mid-1970s and then Redback Graphix which he founded in 1979 with Marie McMahon and others. He was universally loved and respected for his energy, generosity and uncompromising political courage. The posters he designed and printed encapsulated the ideals of social justice and opposition to capitalism and war-mongering that were moving from alternative to progressive at the time.
Adam Cullen died on 29 July 2012 aged 47. His visual language for depicting the world used high end painterly skill to show both repulsive and funny aspects of contemporary society, from decapitations and torture to honest if caricatured views of fellow humans, flabby, depraved, and garish. This, matched with graphically isolating the subject on fields of acid green or yellow, allowed him to capture the attention of the artworld and by the end of the 1990s his work became very collectible. As an art student he chained a pig's head to his leg and dragged it around. He was a loner, and those who knew him associated his imagery with his need for extreme personal experiences.
Robert Hughes died on 7 August 2012 aged 74 having never fully recovered from his near-fatal car accident on a lonely road in WA. His 2004 book and TV series The New Shock of the New sums up his reflections on the nature of the art of the new century, epitomised by his excoriation of Jeff Koons as a consummate exploiter of marketing techniques and the credulity of super-rich collectors. His thinking veers wildly over many views of art but his use of words, his knack of getting people to look and look again, and his ability to treat history as a provisional story rather than a solid one are his great legacies.