Trace Elements: spirit and memory in Japanese and Australian photomedia curated by Bec Dean and Iida Shihoko opened at the Tokyo Opera City Gallery in July 2008 and will travel to Performance Space in Sydney in April 2009. Artists: Philip Brophy, Jane Burton, Alex Davies, Teiji Furuhashi, Seiichi Furuya, Genevieve Grieves, Sophie Kahn, Chie Matsui, Lieko Shiga and Kazuna Taguchi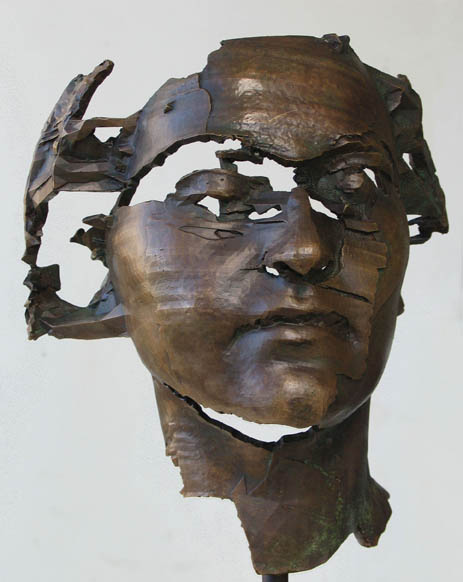 Shihoko Iida and I met in 2005 while she was on a preliminary visit to Australia for a Japan Foundation project that would later manifest as Rapt, held across Melbourne and Sydney in October 2006. Two years later we were collaborating on collating and sharing research towards an exhibition centred on contemporary expressions of the ghost in photomedia to be held at the highly visible Tokyo Opera City Art Gallery in late 2008.
I had just started as Curator at Australian Centre for Photography and Shihoko had recently curated a major solo exhibition in Japan by the German photographer Wolfgang Tillmans called Freischwimmer, an installation including video that moved freely between photographic abstraction, still life, interiors, aerial photography and close-ups of fabrics and surfaces. It was our shared interest in the extension of photomedia into video and new media that led me to contact her when the potential for a curatorial collaboration arose in 2007.
In Tokyo in March 2007, we discussed the work of Australian and Japanese artists, and for a further eight months by email and phone, finally arriving at five of each. In the meantime I became associate director of Performance Space in Sydney. Australia Japan Foundation support for the project through Asialink with Arts NSW and the Australia Council enabled the Australian contingent of the exhibition to be realised in Tokyo, while Shihoko and I have worked towards securing private benefaction from The Ishibashi Foundation in Japan and The Keir Foundation in Australia for the exhibition to travel to Performance Space.
The opportunity to work with a young curator of Shihoko's calibre, and to undertake the installation of a major exhibition in an institution such as TOCAG is the most important of my career to date, and sets a benchmark for future projects. Trace Elements has reached an audience of over 10,000 visitors so far, and we hope, as curators, that the exhibition has encouraged a deeper contemplation of our memories, histories and the traces of ourselves in the media we leave behind.