Artspace, Sydney
29 March – 24 May 2015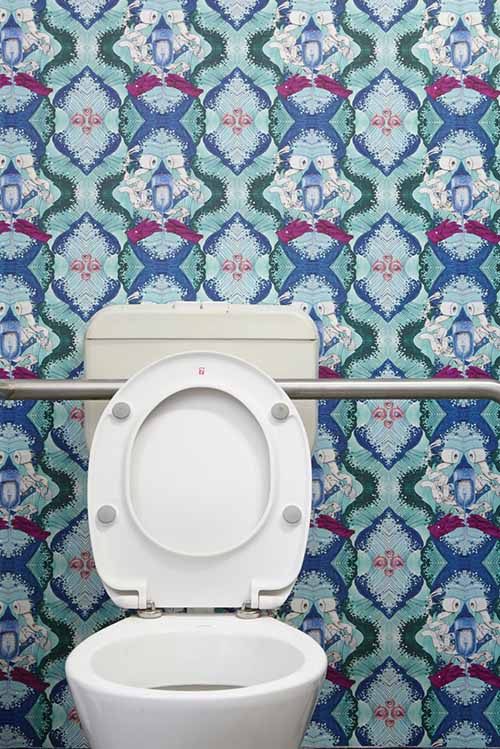 An Imprecise Science is the first exhibition in the refreshed Artspace, Sydney. It is also the first curated by recently appointed Executive Director Alexie Glass-Kantor, in collaboration with Talia Linz. Perhaps perversely in the context of this revitalisation, An Imprecise Science interrogates the very notion of progress to champion impermanence, immateriality and a fragmented approach to process.
The works reimagine the architecture of the gallery as a site of production, where the thresholds between the artist, the object and the viewer become indistinct. Many emphasise the processes by which they are made and marked. Walead Beshty's Copper Surrogate (28 August 2014/26 February 2015, Sydney, Australia, 26 March 2015, Sydney, Australia) features oxidised smears where it has been handled by installers, residue that becomes part of the history and presence of the object.
Similarly, Kate Newby's delicate ceramic pieces, which resemble skipping stones or found objects, are discretely patterned with the whorls of the artist's hand. A pair of painted woolen rugs by Newby, placed at the entrance to the space, records the footfalls of visitors as their colour is worn away. A work by Bridie Lunney evokes the permeability of materials with a tableau of objects to be activated by a performer: a pile of t-shirts, a glass, a piece of leather suspended over a vat of sump oil. Sustained performance will alter this work, as will the contaminating effects of the materials on one another.
Works by Natalya Hughes also infiltrate the architecture of the space. Hughes' interventions in the liminal, non-productive spaces of the gallery – the elevator, the toilets – are among the most succinctly achieved works. Her patterned wallpapers, featuring pregnancy tests and pills (for the ladies) and stained rolls of toilet paper (for the gents), elevate these spaces, where the passage of time is usually more prosaic than considered.
Other works explore the materiality of limits and thresholds. Alicja Kwade's Kreisel (Inception) (2012) plays with the space between dreaming and consciousness in restaging the last shot of the film Inception, while Shinro Ohtake's Boundary Colour (2012–13), a group of small and vivid gouaches, is inspired by the movement of objects subjected to significant forces as viewed under microscope.
Daniel von Sturmer's Camera Ready Actions (2014), a series of video works depicting repeated gestures of measurement, are propped up against timber architectural frames, which themselves delineate the exterior world from the domestic interior. Ragnar Kjartansson, in collaboration with a band, The National, distorts time and space even further, in documenting the performance of a song, Sorrow, played repeatedly over six hours to a live audience.
An Imprecise Science rewards the patient viewer. In keeping with Artspace's renewed mandate to ''encourage new ideas, risk and experimentation'', this exhibition promotes speculative over well-tested methodologies, upholding the premise that sites of presentation should be porous and responsive, evolving to suit the ideas of the moment.
Eleanor Zeichner is a writer and Assistant Curator at UTS Gallery in Sydney