[do it] adelaide, Anne & Gordon Samstag Museum of Art
13 February – 25 April 2015
Art as a Verb, Flinders University City Gallery
14 February – 26 April 2015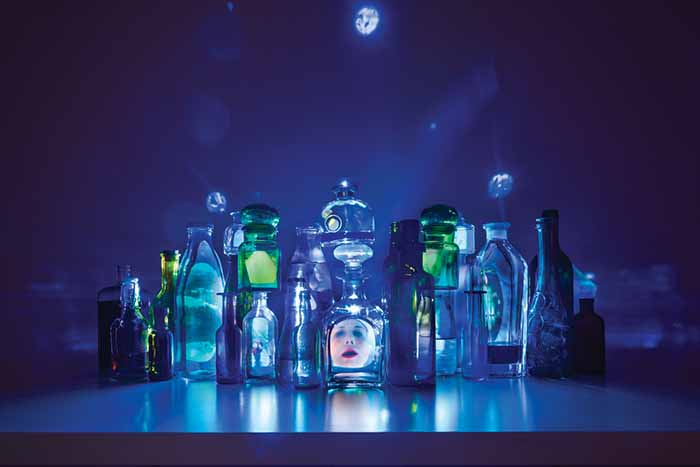 To have two highly theorised (conceptual) exhibitions in Adelaide at the same time is indicative of a growing desire to unpack the current artistic milieu and investigate the ideas surrounding art, the object, the act and the aesthetic.
do it [Adelaide] explores the idea of curating, the construction of ideas, and placement of new art objects in exhibitions, continuing a concept developed in Paris in the early 1990s by the Swiss curator, critic and art historian Hans Ulrich Obrist. The initial idea (developed with artists Christian Boltanski and Bertrand Lavier) was to create and maintain a ''flexible and open-ended'' exhibition from instructions made by other artists.
Since this beginning point over twenty years ago do it has been staged over 400 times across many different countries. With each materialisation of the exhibition come new curators, new artists and new instructions to be added to the next, thus enabling the concept to evolve and transform – holding true to the original, but forever different, format.
Thom Buchanan's work Instruction, based on Liam Gillick's instructions (1989), incorporates the directions but showcases his own individual style. Gillick's blue pen lines (like the blueprint of a building) are visible beneath the urban streetscape that Buchanan has constructed on two adjoining walls of the upstairs gallery space.
What is interesting about the concept behind do it is that the work is ephemeral. Not only are the instructions changed with each different interpretation, but the results are transient also. This means that each time this exhibition is staged it is deconstructed, painted over, thrown away, leaving no physical evidence for reference the next time. That the Samstag Museum of Art has had the opportunity to be a part of this long running movement is a testament to its position as a world-class contemporary art museum.
Art as a Verb is also a conceptual exhibition born outside Adelaide. It was devised by curators Charlotte Day, Francis E. Parker & Patrice Sharkey at Monash University Museum of Art (MUMA) in 2014. Like do it, Art as a Verb draws on the local; as well as the original works put together at MUMA the exhibition includes pieces from Flinders University's extensive collection. Art as a Verb is an exploration of the movement of art from a static object to a moveable tool, or as Parker states: it ''reflects on the transformation of the artwork from a tangible object, art as a noun, into something of a action''.
Art as a Verb as an exhibition contests the current artistic milieu and questions where contemporary art, since the 1960s, has taken us, exploring art as an action – art as a doing word. This vivid, highly engaging and considered selection of post-object art, static and moving, challenges and contests the idea of the artist, and the traditional role of the museum, inviting the viewer, the artist, the institution and indeed the art world at large to re-evaluate the posterity and categorisation of non-object and ephemeral art.
An exhibition like this is important in an artistic landscape driven by the collectability of the end product; when work is destroyed or is a one-off happening or site-specific work, how is it marketed or collected? And if one is unable to profit from one's work does it make it less valuable than a tangible painting that can be hung on a wall?
Both do it and Art as a Verb show an engagement with the art world and its different faces, and invite us to investigate further.
Kim Littler is an arts writer, curator and researcher currently based in Adelaide