The MYRE Project, Fremantle October 9 – November 3 2013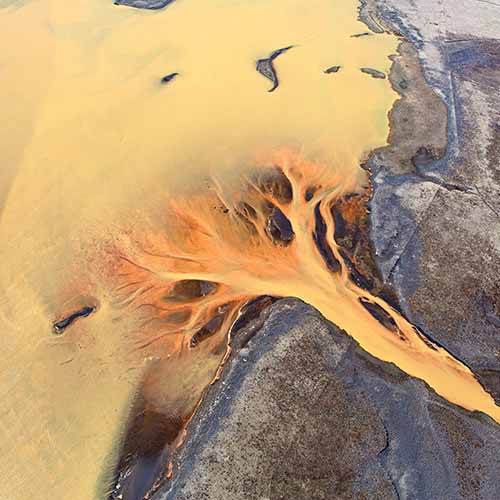 A revolution is happening in what was said to be the most crappy Myer store in the country. Myer are out of central Fremantle and the funky and fresh new MYRE Project has taken over the 4000 sq metre multi-level building for a period of a year or so while plans materialise to demolish and redevelop. Spaceagency (facilitated by a youthful, green and recently re-elected Mayor) grabbed the opportunity to wrangle a bunch of homegrown creatives and niche local retailers into the expansive ground floor, with artists, designers and makers creating works upstairs in studios. Retail includes florist, milliner, beauty/grocery/chocolate/books, café, vintage and locally made fashion, furniture crossing the two genres, a jewellery co-operative - The Bauble Collective, made up of mostly recent graduates of jewellery design and a gallery operated by Feast Your Eyes – Outpost. How refreshing to wander though the shabby-chic and inventively low-brow fitout, remembering the sad offerings and poor presentation of Myer's cosmetics, bras, towels, sandwichmakers and bland clothing. This new department store is handmade and grassroots and says a lot about the creative talent and entrepreneurial flair of the new Perth, with the next generation transforming the city, visioning a creative Mecca of art and design, food and bars that combine casual and cool.
The inaugural exhibition is a solo show by happening young photographer Jarrad Seng. allt er vatn translates to "everything is water" in Icelandic. His seductive images of the lava flows of Iceland are aerial views taken from a light aircraft he hired for a spin across the dramatic and pristine landscape of Icelandic volcanoes. He captured an amazing portrait of the land. Seng's images are confounding in that it is possible to fall into them without the slightest idea of scale, they could be vast overviews or minute microcosms. There are one or two trees pictured in a couple of images which offer a hint of spatial perspective, but the photographer has deliberately framed the prints to obscure such points of reference and let the viewer's imagination run free. Further, the luxuriant and unfamiliar landscape and Arctic light seems to have permeated the surface of Seng's prints with a metalic sheen in parts, that makes the paper shimmer like metal. From a distance the image surface seems to have a texture and inner glow that suggests manipulation. But no, this is the world as Seng discovered it and he has consummately captured its exotic detail au naturel et sans tricks.
Western Australian landscape photographer Richard Woldendorp has pioneered the aerial perspective over a long and illustrious career and Seng follows in his footsteps. He says: " As we were driving around the coast of the country, it struck me that all of the waterfalls, the glaciers, the snow, the ice – all of it was simply water in its different forms.  I carried these same thoughts with me as we were soaring above the clouds, peering down over intricate rivers, deltas and lakes. We were in a tiny Cessna, getting blown around by the wind and the rain. All the while I was shooting out of the open window as the pilot tilted the plane sideways. I was using a long lens too - it was like looking through binoculars on a six hour rollercoaster ride."
God's handywork. Such profundity while shopping in a groovy, friendly, spacious and contemporary department style concept store! One of the movers and shakers behind the project, Andrew Christie (See http://www.agoodlookingman.com.au/about/) specialises in retrofit furniture and visitors can join workshops to make stylish but simple stools with salvaged pickets/planks of coloured wood. Visitors are also able to chat to the concierge and make arrangements to meet the artists and designers upstairs and converse with the makers while contemplating the purchase of original work. Sounds old-fashioned but it is the globalisation of consumer goods that looks so tired in comparison with this phenomena that has popped up in my backyard.