3 August – 4 November 2012
Ian Potter Museum of Art
Melbourne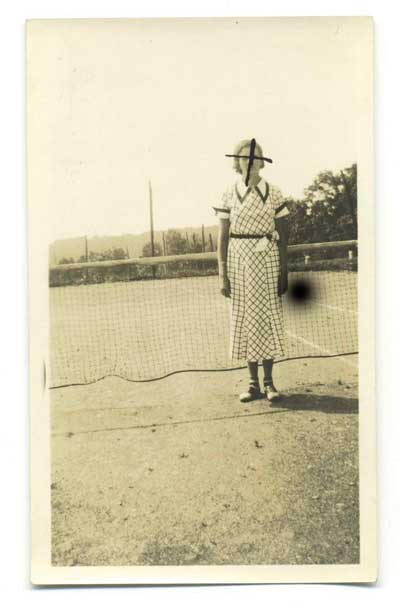 Opinion often divides over whether art prizes offer considered, thoughtful support to artists or whether they encourage superficial novelty with little intellectual or theoretical reflection and spawn opportunistic anomalies as artists rush to meet the conditions of each prize. Likewise dissent flourishes around whether prizes offer opportunities for outlying figures to get a leg up or whether the same old names turn up at events across the country.
Patrick Pound's installation offered a riveting exegesis around why content matters and how artists deliver ideas via non-standard methodologies, equally validating audiences' skills in reading non-standard formats. He made the claim - like sportsfans – for sport as profound metaphor not only for art but for the human condition. The collections offered a particular gravitas in refusing modern media and cultural institutions' shared triumphalism of elite sporting and modernist achievement. Democratic, diffused authorship rendered Pound's found amateur photographs of sportspeople compelling, an internet gleaning of mostly North Americans and Europeans in the 1920-1970 period – joined by an occasional darker unacknowledged presence of the Weimar Republic and the Third Reich. Every photograph revealed traces of formalism's Big Other: failure. In curated clusters of images players missed balls, errant fingers blocked lenses, photographers' shadows intruded, and faces were obliterated and scrubbed out due to now unknown slights or feuds.
Another deconstruction of the imperialist aspects of both sport and artmaking was Pound's Museum of Lost Causes, a collection of memorabilia celebrating now dishonoured sportspeople or teams and several failed, über-expensive campaigns for hosting the Olympics and similar major events. The museum documented Australian public figures and institutions' boundless capacity to fail abjectly. With the title there was ample opportunity for a shallow kneejerk postcolonialism which Pound thankfully did not deliver, although in the repeated patterns of civic and governmental folly and pretentiousness around foolish pitches for glory is perhaps an updated version of plein air art's conscious action of encapsulating an idea of the white Australian nation, albeit this time around a besmirched vision of statehood and national ambition that returns us to the actual Lost Cause. Pound's collection of obsolete, inoperable handheld electronic sporting games not only interrogated museum practice but again indicated how failure's myriads of strange traces are as constitutive of sport and life as is success.
Christian Thompson takes failure from the abstraction of statehood down to individual memory and well-being, in a work unpicking his disqualification after a winning performance at the state school swimming carnival. Overall the prize was informative rather than gratuitous – only the Manganos twins' work did not seem to have much specific relevance or trace of 'sport' whereas placing Kerrie Poliness's large drawing practice in the context of sportsfield markings set up a logical series of synergies around the presence and rationale of mark-making in art and sport. Jon Campbell, Greg Creek, Louise Hearman and Eugene Carchesio also prompted consideration of the respective roles of art and sport in present day consciousness. Conversely Brook Andrew offered a textbook but somewhat superficial vision of postcolonialism applied to sport, whilst Sangeeta Sandrasegar's considered meditation on displacement, national identity, and the mnemonic quality of early Australian landscapes and human presence in the landscape offered a cogent explication of these issues.
Two works indicate how Australian performing of sport has shaped global cultural trends, Simon Perry celebrates the Australian man who "reintroduced the nude into sport" when streaking at the Twickenham Oval in the early 1970s and Richard Bell documents a tangible but positive moment of racial history in Australia, with second place winner Peter Norman's solidarity with the Black Panthers at the 1968 Mexico Olympics. Bell's work highlights the factoids of Andrew's postcolonial debates and again suggests that history is not quite as neat as academic narrative would desire. Lauren Brincat's work, which in the 2012 GOMA Contemporary Australia: Women show was a little too slight/bland to support its narrative superstructure, here perhaps whilst still faintly self-indulgent raised problematics as to what art is and how does it behave or look, and went straight to the jugular of the significant issues that threaded through the Prize – the large structures of modernism, inflated pride and worship of action and achievement that wind through institutional life including the 'artworld' and the role of the individual's gesture and intention against these vast structures.