Neo Goth: Back in Black Curator: Alison Kubler UQ Art Museum, University of Queensland, Brisbane 25 July - 21 September 2008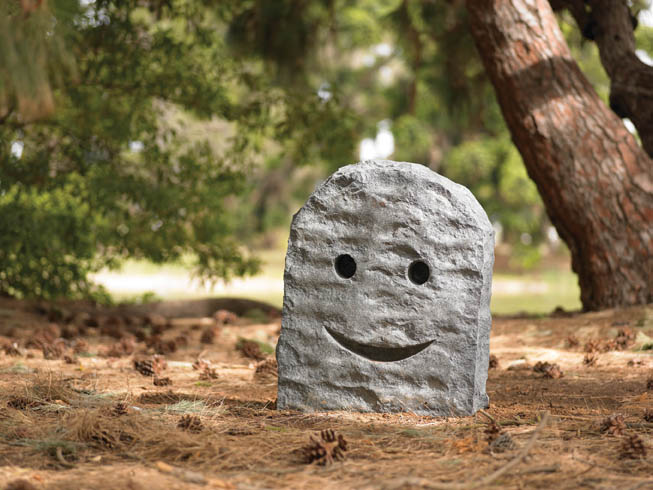 Since July three insightful exhibitions, displayed in public art museums on two different continents engaged with the bizarre, the wondrous, the fantastic, the exotic and the strange. All three exhibitions could be described as chambre des merveilles, wunderkammers or cabinets of curiosities. The three exhibitions in question are: Wunderkammer: A Century of Curiosities at MOMA, New York from July 30 to November 10; the New Victorians at Sydney University Art Gallery from August 17 until October 12, and Neo Goth: back in black presented by the University of Queensland Art Museum.
A museum collection, wrote R. Smith a reviewer of the MOMA show in the New York Times, is 'like a jigsaw puzzle whose pieces have unstable contours; they can be fitted together in any manner the mind can conceive. New combinations create new ideas, experiences and insights, no matter how familiar the art'. This reading of a collection could also describe the Neo Goth exhibition. Like a wunderkammer, this exhibition was just like Smith's description of the MOMA show ' a free-form collection of all things rare and marvellous: small works of art, exquisite objects made of precious materials and natural specimens'. Neo Goth also evoked and translated what was described in the New Victorians exhibition catalogue by its curator Louise Tegart as 'Victorian sensibilities through images, themes and processes'.
Tegart went on to say: 'The Victorian age has been taken up with gusto in the late 20th and 21st century. The influence of the era can be seen in film adaptations of Victorian novels, home decoration, fashion, art and the Gothic subculture. In many ways the Victorian age gave us the modern 21st century world'.
Neo Goth's homage to the Victorian age is best exemplified in the work of Melbourne artist Julia deVille. 'With her use of taxidermied animals and mourning jewellery, deVille draws on the idea of the Victorian Grotesque' says Nick Mitzevich in the catalogue introduction. Coral Vanitas 2008 by Kate Rohde also appropriates the Victorian. Her artwork references a glassed domestic vitrine, an ornament commonly found in Victorian parlours. These objects, like Rohde's assemblage, conflated nature, collecting and display.
As Lisa Slade states, in her catalogue essay: 'The skull is the avatar of death for many artists in the Neo Goth exhibition". Death, mortality, memory and loss informed Victorian memento mori jewellery. But the skull has a much longer symbolic history. Many contemporary Australia-based artists have employed the skull and a large number are represented in this exhibition. From Ben Quilty's massive skull Rorschachs to Sam Leach's delicately painted oil and resin on wood panel entitled Platform Skull 2007, to Tim Silver's Untitled (killing me softly) version 4.1 (detail) 2005-6, a photograph of a skull and other human bones washed up on a beach, the vanitas motif is repeated and weaves as a connecting thread throughout this large survey style exhibition. While it immortalises the skull in bronze, Not quite animal (transgenic skull for the young family) 2008 by Patricia Piccinini, is framed by a bio-medical technological progress. This work collapses the past into a possible future.
The corporal self is another abiding sub-theme of the exhibition. Somewhat revisionist, the fashioned body is understood through shades of black. The contemporary gothic subculture of 'emo' (emotional) has a history that (again) can be traced back (in part) to the Victorian Pre-Raphaelites. Learn to adjust learn to get over it 2006, a light-jet print by Darren Sylvester, captures 'emo' subculture at its most laidback. This photographic image evidences four youths replete with black or white blonde hair, body piercings and attitude.
The guest curator for Neo Goth Alison Kubler assembled a stellar cast of fifty-eight contemporary edgy Australian visual artists to consider and fashion her curatorial thesis on (this new) neo gothic. UQ Art Museum director Nick Mitzevich in the foreword to the exhibition's glossy catalogue states: 'it is the museum's quest to engage in the most compelling contemporary art'. In Neo Goth: back in black he also gained a house of wonders.