Stephanie Britton interviewed Felicity Fenner, curator of the 2008 Adelaide Biennial of Australian Art, to find out what Handle with Care really means in the twenty-first century.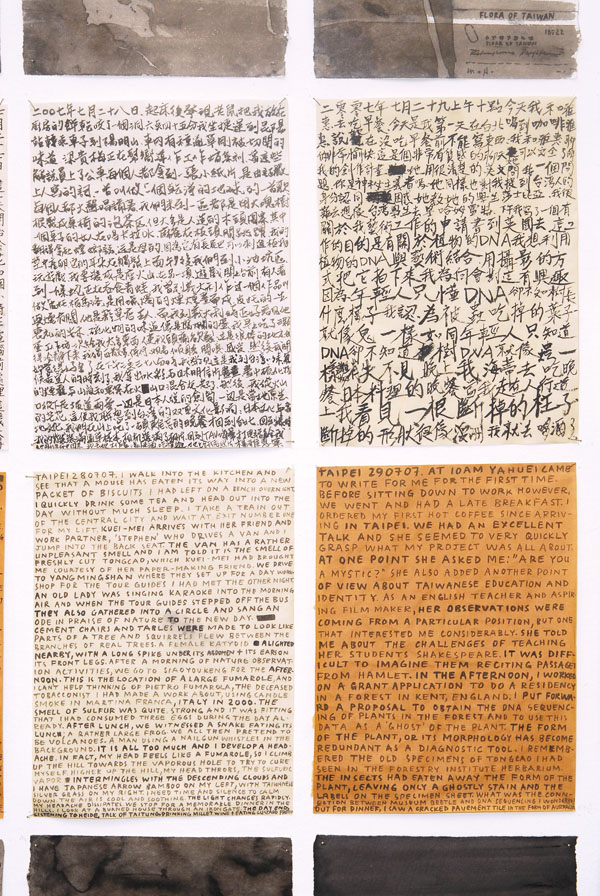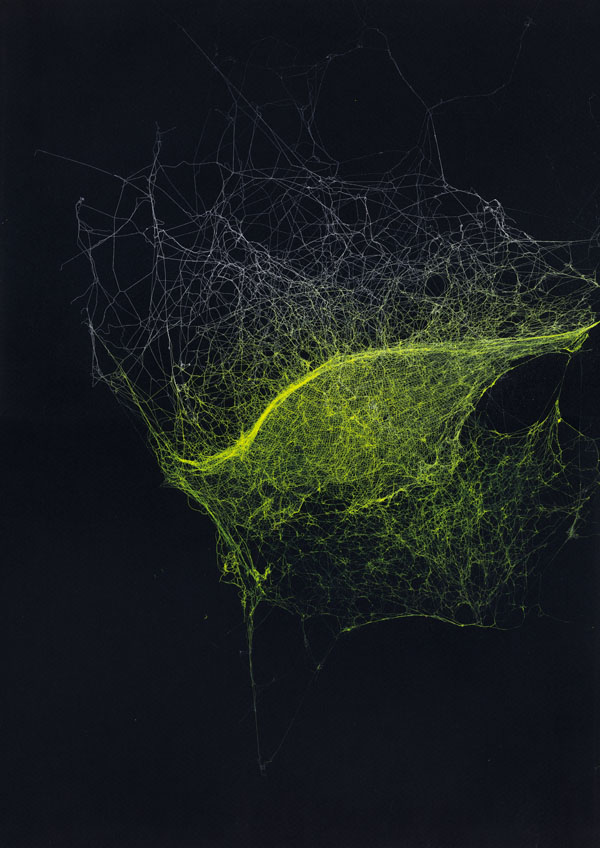 Ten is a good number for a recurring exhibition. Not too old, not too young. Time to have sorted out what it does best, still exploring new models, and with a history to help it move forward. A biennial event has the added advantage of a full twenty years of evolving art practice. Seizing the ground vacated in the mid-nineties by 'Perspecta', the national survey show run out of Sydney, Daniel Thomas towards the end of his tenure as Director of the Art Gallery of South Australia in 1990 devised an ambitious brief for the 'Adelaide Biennial'. Partly due to the powerful Sydney-Melbourne axis, as well as funding limitations, the 'Adelaide Biennial' up to now has had a relatively low profile but so far has not been challenged by another biennial national survey of new contemporary Australian art.
How to hold that ground against a burgeoning national art scene will depend entirely on the calibre of the curating, the energy and skill which the curators bring to the task of assembling a group of artists whose ideas can share a space, and the funds allocated to the event. Felicity Fenner, curator of the Biennial for 2008, has been the Curator at the Ivan Dougherty Gallery at the College of Fine Arts in Sydney for many years and during this time the gallery has rolled out an astounding number of muscular shows, most of which are tightly themed and grounded in strong and credible theory. Over and again these shows have broken new ground and entered risky territory[1]. At the same time Fenner has found time and energy each year to attend and comment on a very large cross section of international biennales, of late including all those mounted in Asia. Her overview of global tendencies in contemporary art and politics is formidable but one which she wears with disarming insouciance as she slips in and out of Venice, Kassel, Sao Paolo, Istanbul, Shanghai, Gwangju, Yokohama and dozens more.
Faced with creating a group show that is limited to one nationality – Australian – Fenner is unfazed. While eschewing nationalism, her antennae are picking up signs of things which might be said to define this nation, one of which is the polyglot nature of the population. One third of the artists she has chosen were not born here. Many others spend chunks of time working in other countries, a condition which defines those adventurous members of the privileged classes of which many artists are a part, even though they may not be financially well-off. These experiences of otherness are the working capital of understanding what it is to transit between cultures, a condition which vast numbers of refugees these days know all too well. The upheaval of everything that is familiar is a simple recipe for anxiety and vulnerability, which Fenner has chosen to examine under the title 'Handle With Care'.
Also contained within the notion of care is the sense that if we are to avoid global ecological collapse we must use all our inventiveness to try to restore balance to the system. The growing unease in the world as we realise that the foolhardy decisions of humans are responsible for the dire scenarios we face, is rapidly translating into psycho-social anxiety, which unchecked could spiral into paralysis.
Fenner observes that being an aware artist is not the same as being an activist and the contribution of art is perhaps most telling at its most subtle and lateral. Each of the artists she has chosen to help explore the themes embedded in 'Handle With Care' has found their own way to deal with the issues that are facing the world and all of them are consummate communicators, whose works reach out to the viewer. As an aside, none of the artists has previously been selected to be in an Adelaide Biennial, perhaps more by accident or due to the restrictive nature of previous themes. Though the budget for the Biennial is by no means lavish, the long planning time does allow artists to create a work especially for the exhibition, and it is the anticipation of seeing new work in a recurring show which provides a special buzz to the event.
For this tenth edition, the Art Gallery of South Australia has taken the brave decision to give the Biennial the space and attention it deserves, by giving over the whole of the ground floor of the new wing. This means that Fenner can create special zones and enclosed spaces, an unresolved issue in previous shows. The subtle energy of an installation by Hossein Valamanesh will be allowed to weave its magic uninterrupted by sounds or sights from neighbouring works, as will a number of video and film installations such as 'Dead Heat' and 'Spectre', the latest chapters from 'Slipstream', a seven-part video/DVD series by Dennis Del Favero. 'Dead Heat' revisits a recent chilling casualty of the days leading up to the US invasion of Iraq – the tragic death in a small wood not far from his home in Britain of the UN Weapons Inspector David Kelly. Whether this honourable man was driven to suicide by callous treatment by a British government desperate to reject his report that Iraq did not have the notorious WMDs, or whether more treacherous elements were at work may never be known. Del Favero's discontinous style of storytelling reflects the reality of overlapping events and time sequences in a volatile political arena and the fragility of a human being caught in the crossfire.
Fenner has commissioned and assembled a cast of players for 'Handle With Care' that offer a stimulating range of contrasts. Gregory Pryor's recent residency in Taipei was the setting for a highly diverting text and image diary which appears both in English and in Chinese. Pryor's writings underwent an unorthodox kind of translation into Chinese by volunteers who thus became de facto interpreters of Pryor's own foreigner's interpretations of his new surroundings.
A photographic record of the recent clash between farmers and government over the latter's determination to build a drain across sensitive flood plain near Keith in South Australia is mounted by James Darling and Lesley Forwood, artist-farmers of the district. Their now world-famous mallee-root art installations provide the unseen background of credibility to this bitter fight, and their apparent impotence in the face of self-righteous bureaucracy is a sad indictment of political systems.
The spotted fake furs of Kate Rohde's large feline and other animals are beyond our reach in glass boxes; tarted up as fashion accessories, they are indicative of the way predators are gradually being removed from the food chain and turned into entertainment.
Close-up views of spiderwebs, torn and distorted, by Sandra Selig, glass tubes showing the water levels remaining in the rivers of Australia by Tom Müller, the sugar coral of Ken Yonetani and a short film by Warwick Thornton set on Aboriginal land, showing old women mercilessly setting about grog-runners with stout sticks, are a few of the challenging and closely observed aspects of contemporary life in this selection of work.
Fragility and vulnerability, whether of the human sphere or the biosphere, are often the source of the most profound, subtle and vibrant art of any era. Drawing our attention to the source of anxieties realised as art is one of the telling strategies employed by this curator.
The Adelaide Biennial artists 2008 are: Alfredo and Isabel Aquilizan, Dadang Christanto, Lorraine Connelly-Northey, James Darling and Lesley Forwood, Dennis Del Favero, Janet Laurence, Anthony Mannix, Tom Múller, Dorothy Napangardi, James Newitt, Bronwyn Oliver, Gregory Pryor, Kate Rohde, Sandra Selig, Kylie Stillman, Warlimpirrnga Tjapaltjarri, Warwick Thornton, Hossein Valamanesh, Suzann Victor, Guan Wei, Catherine Woo, Ken Yonetani.
[1]- For example, 'For Matthew and Others: Journeys with Schizophrenia', 2007; 'Disobedience', 2005; 'Prepossession', 2005; 'Face Value: video portraiture from the Pacific', 2005; 'Binocular: looking closely at Country', 2004.
Stephanie Britton