Freestyle: new Australian design for living Curator: Brian Parkes QUT Art Museum, Brisbane 1 June - 22 July 2007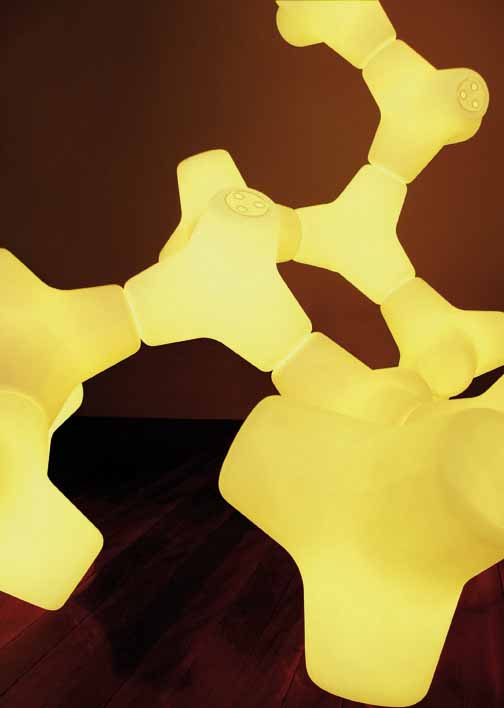 Over the past decade, Australian craft and design practitioners and organisations have undergone some frank and forthright analysis of their sector. Galleries, museums and centres have responded to and, in some cases, spearheaded changes in the sector, demonstrating through exhibition, education, publication and programming the complex and rich relationship that exists between visual art, craft and design. The emergence of creative industries, first as a concept and subsequently as embraced by tertiary institutions, has stimulated some heated discussion. Hierarchies and oppositions have been debated and stances taken; the twentieth century idea of an object reflecting craft or design has, in some cases, all but disappeared. In its wake is a culture of dialogue and exchange about designing and making.
Object: Australian Centre for Craft and Design is one of several Australian cultural organizations at the forefront of realising the connections and possibilities of such a dialogue. Freestyle: new Australian design for living is their recent offering, in partnership with the Melbourne Museum, and is currently touring Australia and features works by forty designers from across Australia. It's an ambitious exhibition on a scale more familiar to a large state gallery than to a small-to-medium centre for craft and design.
The exhibition owes its genesis, and in part its form, to the British exhibition Home Sweet Home, curated by Lesley Jackson and brought to Australia by the British Council and Object in 2002. Home Sweet Home presented works by celebrated British designers to local audiences. It was a watershed moment that prompted the question: where is the equivalent exhibition for Australian designers? Freestyle takes up the challenge, but differs in content, focusing on designer's profiles and production, rather than elaborating on a series of themes. Thus we find out a little about each designer's personality and working processes, as well as seeing a number of their works. It is a very satisfying approach.
In common to both Home Sweet Home and Freestyle is a modular exhibition design, where works are displayed in self-contained, graphically-rich 'pods' and didactic material is integrated within the display. While this leaves limited manoeuvrability, especially when space is restricted, it makes for a cohesive and stylish exhibition that maintains its appearance regardless of venue.
Freestyle is a deliciously eclectic exhibition, and contains a number of surprises. Traditional and contemporary practices are represented while handmade and limited edition pieces are displayed adjacent to production ware, all of which accurately reflect the situation across Australia. Parkes intentionally limited his curatorial brief to designers who create objects for the home or the body. Hence architecture, web-based and graphic design, among other fields, are not included but there is such a rich variety of design styles and approaches that this omission is barely noticeable. Freestyle offers a wealth of current, innovative Australian design through fashion, jewellery, furniture, textiles, glassware, ceramics, accessories and lighting, and shows clearly that the Australian design boom is very real.
Many of the designers included will be familiar names, while others may not be well-known outside their own state or territory. As large survey exhibitions, especially of bulky, fragile or complex material, rarely travel, this is an important aspect of Freestyle, as local names are showcased alongside their interstate peers. One criticism is the lack of Tasmanian designers, as their inclusion would have made Freestyle truly representative of all states and territories. As a resident of Brisbane, it was exciting to see the work of local designers Ari Athans, Brian Steendyk, Easton Pearson and Alexander Lotersztain although, like many designers in Freestyle, it would be more accurate to describe them as having an international focus.
Perhaps the most salient point to emerge from Freestyle is that while Australian designers are acutely aware of international trends, many working offshore to develop, manufacture and market their work, they are not encumbered by the weight of history that can accompany design traditions. Thus what we see is an optimistic, broad approach to design that is refreshing, inventive, and utterly contemporary.
Robyn Daw
From 17 August to 14 October 2007 Freestyle: will be at the Art Gallery of South Australia, Adelaide before embarking on an international tour.