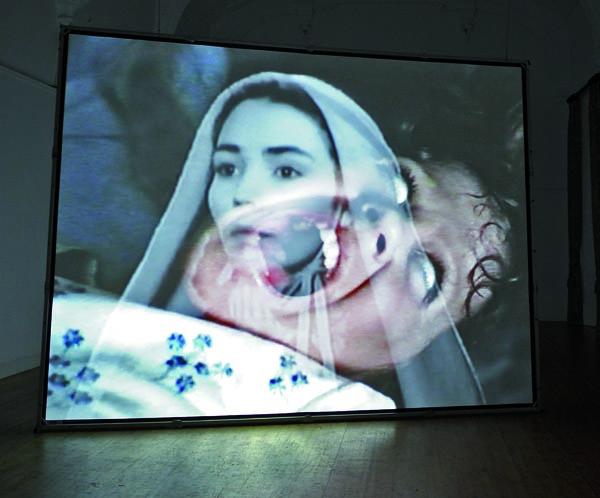 To date, Artlink has produced three special issues with a focus on art and technology, screen-based media and the moving image. The first of these was published in 1987 and was one of the first comprehensive overviews of Australian digital media practice. This issue, a joint project between Artlink, Australian Network for Art and Technology and Apple computers, remains an important historical document and is often cited by researchers looking into the emergent Australian art and technology scene.
The second was published almost ten years on in 1996, with the title Arts in the Electronic Landscape. Featuring an artists' CDRom produced by Artlink in association with the National Association of the Visual Arts, this issue provided a compilation of Australian artworks as well as an overview of current electronic arts and the emerging field of Internet art. The third issue in this series (released in 2001) was edited by Sydney-based writer and academic Kathy Cleland with the title e-volution of new media. This issue looked at the broader landscape of new media in Australia and focused on the interdisciplinary and collaborative nature of Australian new media practice.
Together, they form a comprehensive triadic overview of digital media practice in Australia. They express the thinking at the time around electronic arts as well as detailed insights into the artists and practices of the time. This current issue of Artlink could be considered as the fourth in this series. With the title Screen Deep it aims to 'take the temperature' of new media arts and moving image practice in Australia.
It is stating the obvious to say that moving image, video and time-based works, have enjoyed a surge over the last 15 - 20 years into both the Australian and international art scenes. They have made an enormous impact into how we experience and engage with contemporary art and many artists continue to utilise video and moving image as a fundamental foundation of their practice.
Historically, new media arts and video art are considered as two different branches of time-based and electronic art practice. Despite having similar antecedents through the work of pioneering video artists such as Nam June Paik, the fields have remained quite separate from each other. Interestingly though, this gap seems to be closing and internationally there is a shift to bring time-based works under the general umbrella of new media, media arts or just plain 'media'. In late 2006, The Museum of Modern Art, New York, announced the creation of a new curatorial department called simply Media, with a specific focus on '&moving image installations, exhibitions, and presentations of sound- and time-based works that are made for and presented in a gallery setting.' MoMA has earned a very good reputation for its consistent collecting and exhibition policies in the area and the creation of this new department recognises the influence of media in all its forms across contemporary arts culture.
Screen Deep takes the moving image as its starting point and acknowledges the impact that screen-based media in all its forms is having on Australian and international visual arts culture. It aims to look at how artists are working with and how audiences are experiencing moving image-based contemporary works (online, in galleries, in the black box, in public space). Contributors look at the love affair we are having with the moving image and wonder whether moving image fatigue has replaced the frisson – or do we have a long-term commitment to the medium that we love to hate?
The problem of how to fully appreciate screen-based works within a gallery context is an issue that has been endlessly discussed. It is widely acknowledged that to sit through all of the video works in many large-scale exhibitions would be virtually impossible. So obviously, audiences have to be selective about what they choose to spend time with and many works may receive only a cursory glance. Screen Deep looks at this overload and whether there is indeed a proliferation of 'mediocre' or unwatchable video and time-based works filling our galleries. Is there a lack of understanding amongst many moving image artists into the time-based nature of the work? Indeed what is the relationship between video art and the language of cinema? Does screen-based art practice have its own language and conventions that are perhaps more in tune with experimental cinema than with the canon of cinema?
Whether an audience is prepared to commit time to a moving image work very much depends on how it is presented. Are we prepared to sit on a gallery floor for anywhere up to 60 minutes to experience a video work, with an audience constantly moving in and out of the space? Would the appreciation of the work be enhanced by galleries providing ample seating and comfortable viewing conditions for moving image works? And what then of artists' forays into cinema? Is there a cinema-envy syndrome pervading the video art scene and would artists actually prefer us to sit in a cinema to watch their single-channel works? Is it possible to have a happy marriage between the two – art and cinema?
Screen Deep attempts to scrape the surface of the screen and reveal how we experience it in its many manifestations. We look at the sort of spaces that are emerging in Australia (and overseas) for the moving image and ask whether we are entering into a sophisticated appreciation and awareness of the experience of the moving image and the relationship between art and cinema. We profile artists who are literally stretching the boundaries of the screen and creating mesmerising, emotionally charged and socially engaged works that are being exhibited and recognised internationally. We also engage with emerging forms of media, and terms such as Second Life, Web 2.0, avatars and machinima surface through several essays in this issue. There is an excitement about emerging forms of moving image but also important is a re-visiting of what forms have survived and indeed flourished over the short era of new media.
In scratching the surface of the screen the contributors to Screen Deep have delved into the heart of contemporary moving image culture. They have made significant contributions to ongoing debates and have even opened up some new cracks in the surface that warrant further investigation.