Western Plains Cultural Centre, Dubbo
4 July – 13 September 2015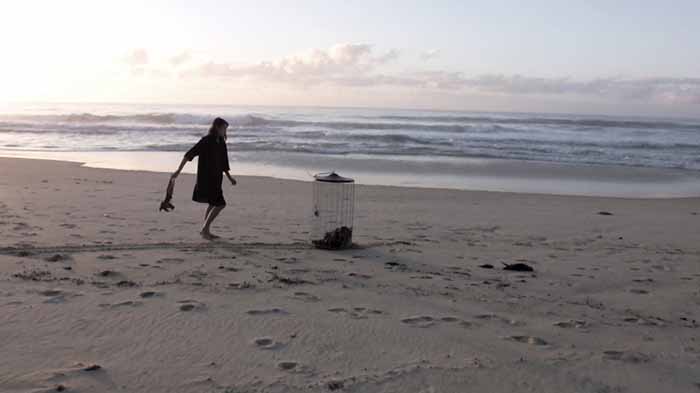 In 2012 the Walker Art Centre in Minneapolis held its inaugural Internet Cat Video Festival, attracting an incredible ten thousand feline fans to the one-day event. In July this year, Minnesota was again in the cat press when a local dentist shot Cecil, the protected Zimbabwean lion, with a crossbow and arrow, prompting a tidal wave of social media outrage across the world.
Domesticated, fetishised, bred, stalked, killed or cuddled, animals of all sorts continue to play a quixotic role in our imagination, especially when it comes to notions of the wild or untamed. Something we as humans are increasingly unfamiliar with.
Wild Side: The Animal In Art is an exhibition that explores this fascination and the totemic, metaphorical potential of the animal as both subject and inspiration. A curatorial collaboration between the Western Plains Cultural Centre (WPCC) and Lake Macquarie City Art Gallery, Wild Side is currently on display at Dubbo Regional Gallery within the Western Plains Cultural Centre, after being exhibited at Lake Macquarie in December last year.
It's a clever show, rich with wit, pathos, violence and beauty. It draws successfully from the permanent collection of the WPCC and the Lake Macquarie collection and its network of Hunter-based artists and collectors.
Claire Healy and Sean Cordeiro's Downstairs Entertainment Area – Manta Ray greets visitors as they enter the space. This magnificent beast of the ocean, rendered here in sharp angry blocks of blue and orange Lego, has been impaled on a set of Ikea bathroom shelves with a lamp and small terrarium. It's a darkly funny, slightly uneasy observation of our obsession with domesticating animals and attempting to control the environment around us.
Two significant works by New Zealand-born Hayden Fowler are also included. In the split-screen work Hunger sweet lambs vie for prime position at an artificial teet proffering milk in what appears to be some sort of lactating marble mausoleum. It's disconcerting and almost charming in equal measure as the innocent lambs literally kneel at the cold marble steps in search of succour.
Elsewhere, Your Death I–XII documents Fowler's week-long public performance Call of the Wild, where he was tattooed in an Auckland shop window with portraits of now-extinct New Zealand huia birds. The grid of twelve photographs intersperse performance documentation with images of undulating green topography and close-ups of the finished, red raw tattoos, which at first glance appear like exotic ethnographic etchings. There's a certain melancholy in seeing these beautiful birds have life breathed back into them as they are resurrected on Fowler's body, able to breathe, move, bleed once more.
Melancholy also finds itself in Lottie Consalvo's hypnotic film The Bird Catcher. Dragging a large birdcage along Newcastle's Glenrock Beach, Consalvo, in a black dress and against a sinking sun, collects and cages the dead mutton-birds that litter the sand. With the crashing waves as a strangely soothing soundtrack, these accumulated poor, dead birds become a strangely beautiful meditation on sorrow and our attendance to grief and loss.
These are just some of the highlights in Wild Side. Others include Peter Gardiner's enormous and strangely elegiac Rhinoceros (after Dürer), Sian Edwards' witty and literal misappropriations of animals as adornments (replete with sequins and beads) and Julia deVille's warped taxidermy dinner buffet. Cat lover I am not, but this menagerie of work by some of Australia's most significant contemporary artists makes for thoughtful viewing.
Jo Higgins is an art writer and consultant, specialising in education and digital content, currently working for Kaldor Public Art Projects and Galleries UNSW.