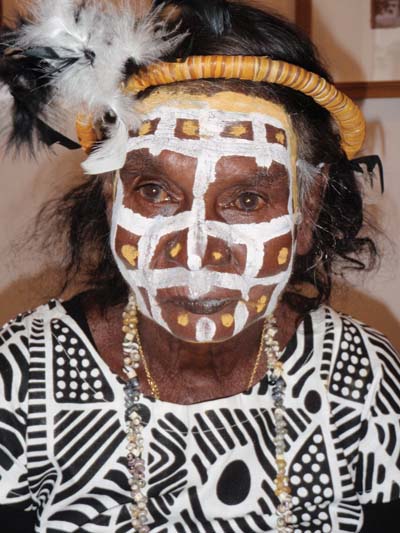 LIFE AS A MONUMENT
• The Fourth Plinth in Trafalgar Square, London, empty for 150 years, has become the site of temporary artworks by celebrated British artists. Since 1999 artists have been commissioned to install works for 3 - 6 month periods. The latest, sculptor Antony Gormley, has opted to give the space for 100 days 24 hours a day to volunteers selected at random to occupy the plinth for one hour and do whatever they like, starting July 2009. Some have opted to speak through the public address system provided, some to dance, one to do a giant puzzle, another to throw out dead bees. They have attracted much attention from passers- by and the press and are protected by a safety net around the plinth. Gormley says of 'One & Other': 'Through elevation onto the plinth, and removal from the common ground, the body becomes a metaphor, a symbol... In the context of Trafalgar Square with its military, valedictory and male historical statues to specific individuals, this elevation of everyday life to the position formerly occupied by monumental art allows us to reflect on the diversity, vulnerability and particularity of the individual in contemporary society. It could be tragic but it could also be funny.'?
JOINING THE DOTS
• Paul Greenaway OAM, director of Greenaway Art Gallery in Adelaide and GAG projects in Berlin, spoke at the launch of the SA Living Artists Festival in August about the need for South Australia to steeply ramp up its visual arts activities by building on the critical mass already achieved. He urges the Adelaide City Council not to spend its public art funds on multiple insignificant projects but to garner its resources towards major commissions. The state should mandate 1.5% of all building budgets over $2m be spent on public art. He repeated his call for a sculpture park to be established on the famous Linear Park which follows the Torrens River from the foothills to the ocean. A pick up drop off bicycle system like the one in Paris would facilitate easy movement between the many excellent museums and galleries of the city. A proposed new group of International Studios for artists in a former SA Water building would also house a major contemporary art centre or museum. He envisions that curators would swap jobs regularly with curators from overseas art museums, interacting with the three existing art schools. He sees all primary and secondary schools being Art Smart, not just a select few. The south-west corner of the city should have an arts eco-housing project with homes and studios. How hard would it be to make these things happen? Greenaway's groundbreaking SA Living Artists festival has been emulated in WA and Tasmania and now a group in Sydney is making plans for an Art Month in 2010. His vision is not some pipe dream but a plan that could be developed with the collaboration of local, state and federal resources together with business.
BIENNALES
• David Elliott, Artistic Director of the next Biennale of Sydney (2010) has named it 'The Beauty of Distance: Songs of Survival in a Precarious Age'. He says: 'In a land that has traditionally regarded distance as a disadvantage, the art specially chosen for this exhibition will celebrate the many different beauties of distance by showing contemporary perspectives from all around the world.'
• The Fukuoka Asian Art Museum has announced the theme of the 4th Fukuoka Triennale exhibition (FT4) is 'Live and Let Live: Creators of Tomorrow' which addresses the global economic crisis and the fate of the poor. The selection includes a look back at artists from Asia who have become internationally known. 5 September to 23 November 2009. http://www.ft2009.org/en/index.html or click here
• The School of Art on the Indian Ocean island of Reunion is working towards producing art for its first Biennale in 2011 by offering residencies to artists of the South who are under 35 and have never exhibited in Europe. The second residency program is in progress, the results of which will be an exhibition opening on 23 November 2009. Digital and art-science media will be focused on landscape, natural, human, urban, virtual. More info from www.esbareunion.fr or click here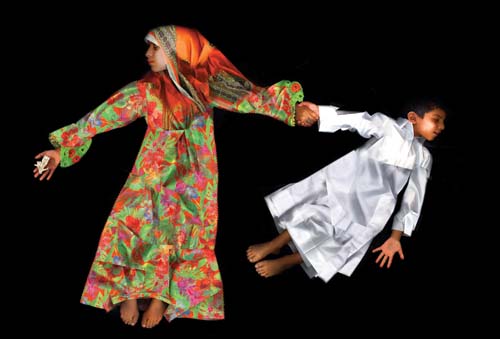 AUSTRALIAN ART OVERSEAS
• Jean Baptiste Apuatimi, one of 93 pre-selected artists in this year's '26th Telstra National Aboriginal & Torres Strait Islander Art Award', has returned to the Tiwi Islands from London. She painted up and danced at her first international solo exhibition at the Rebecca Hossack Gallery in June 2009. Her work on paper 'Tumulangini' was acquired by the British Museum.
PRIZEWINNERS
• Lisa Scharoun, lecturer at Deakin University, and photographer Frances Tatarovic have won first prize in the Fine Art-Collage category of the prestigious 2009 Prix de la Photographie Paris for their 'Visions of Utopia' series of artworks inspired by the changing visual culture of China.
• Lauren Brincat from Sydney won the $60,000 2009 Helen Lempriere Travelling Art Scholarship with some video stills. She will study in New York and Poland.
• Jan Nelson from Melbourne has won the Bendigo Art Gallery's 2009 $50,000 Arthur Guy Memorial Painting Prize with Tom, a photo-realist painting of a teenager.
• The Creative Sparks grants totalling $318,000 have gone to 23 different artists and partnerships in formative stages of their careers or whose projects enrich Brisbane's communities.
ARTISTS INFILTRATE MUSEUMS
• Artefact H10515 is an abstract life form living within a large museum-like showcase which craves interaction. Created by Brisbane artist Craig Walsh, H10515 is highly responsive, moving and breathing within its physical boundaries. It feeds on digital sources supplied from a website containing objects, videos and sound files mainly from the collection of the Powerhouse Museum in Sydney where it is was born and is currently growing up. It also evolves in random ways. You and I can feed it images of things from our own collections and H10515's Thingalyzer will make short work of them. Assisted by programmer and 3-D animator Steven Thomasson and sound designer Lawrence English, the super-achieving Walsh continues his mission to disrupt conventional ways of engaging with public spaces and museum collections. artefact.powerhousemuseum.com or click here
• I wish I lived in Wonderland is an installation by Rose Skinner at the Ipswich Art Gallery, in the Investa Children's Gallery, which the Perth-based artist has built on site over four weeks, welcoming visitors to watch it develop. Now children can explore its labyrinthine depths, triggering off soundscapes, and peering into medieval castles where live rats are king and queen. It runs until 1 November 2009.
• ACMI Video Garden the new permanent exhibition at the Australian Centre for the Moving Image at Federation Square in Melbourne, opens in September. It will chart the journey of the moving image over more than a century and its future. Even bigger than their existing Screen Gallery it is free and democratic, and promises to be a huge drawcard.
FIRST AND SECOND LIFE MUSEUMS
• The Dresden State Art Collection has built a scale replica of their Old Masters Gallery in Second Life open free to all Second Lifers 24/7 with all 56 rooms and cabinets. The proud owners of the Raphael painting 'The Sistine Madonna' featuring the cheeky pair of cherubs that are so heavily borrowed around the world by anyone and everyone, they are inviting artists to make new versions of the cherubs for their online presence in Second Life. http://dresdengallery.ning.com/ or click here.
• The Museum of Contemporary Art in Sydney has raised half of the $50m needed for a significant extension and remodelling. NSW government planning approval has recently been received, a trigger for further sponsors to come on board. The number of visitors to the MCA's exhibitions has expanded dramatically to half a million per annum.
• The Queen Victoria Museum & Art Gallery in Launceston is converting its old building at Royal Park to a $6.5m stand-alone art gallery for completion in 2010.
• Detached, established by philanthropist Penny Clive in 2008, is a not-for-profit state-of-the-art project space, which sometimes operates in the shell of a heritage-listed church in Hobart and sometimes in conjunction with the Tasmanian Museum & Art Gallery. An installation by Brook Andrew 8 Months of War will be on until December 2009.
KEEPING PLACES
• The struggle continues to get a permanent Keeping Place for the extraordinary collection of over 500 works of urban and remote area Aboriginal art pioneered in the 1970s by artist Gordon Syron. Currently housed in a leaking dusty building in Redfern and looked after by a group of artists, the collection is in danger of deteriorating and urgently needs a safe home. blackfellasdreaming.com.au is a portal for great videos on this project and on Aboriginal art in various contexts.
• A secret sacred object from Central Australia collected in 1970 by the Seattle Museum has been voluntarily repatriated to Australia. Only initiated Aboriginal men are allowed to see the object, a manifestation of a sacred ancestral being, and its situation in Seattle has been a cause of distress over the years. The National Museum of Australia is its temporary custodian until its final storage place can be arranged.
FUNDRAISING
• Aboriginal art feeds back into medicine with 'Shalom Gamarada', a selling exhibition of Aboriginal art, held recently in Sydney. After paying the artists, the proceeds will be used to fund residential scholarships for Aboriginal medical students at the Shalom College, University of New South Wales. www.shalomgamarada.org or click here
PEOPLE
• Leigh Robb returns to Australia as new Curator at the Perth Institute of Contemporary Art after 9 years in the industry overseas.
• Ann Goldstein previously at The Museum of Contemporary Art in Los Angeles, is the new Director of the Stedelijk Museum.
• Gavin Artz is the new Chief Executive Officer of the Australian Network for Art Technology.
• Damien Quilliam is the new curator of contemporary Australian art, Queen Victoria Museum & Art Gallery, Launceston.
ON THE INSIDE
• Lorraine Pilgrim's online gallery www.lorrainepilgrim.com (or click here) often joins forces with Nyst lawyers on the Gold Coast for physical exhibitions. She invited all the artists in her stable to submit work on the theme of the wrongfully convicted, inspired by a movement originating in the US and taken up by law students working pro bono on behalf of prisoners in Australia. The exhibition Innocence was on at Nyst Gallery in Southport during July 2009.
ART, LETTERS AND BIOGS
• The Dictionary of Australian Artists Online (DAAO) is an e-Research tool dedicated to the promotion of scholarship on Australian artists and designers. With over 7700 biographies of artists, designers and craftspeople written by over 700 authors, the DAAO is becoming the definitive tool for research into Australian art history but much work is needed before it can be truly representative. Could your research be what is missing? Visit the site at http://daao.org.au (or click here) and sign up as a member/contributor/peer reviewer. Distinguished DAAO peer reviewers ensure that entries are rigorously assessed in the double blind peer review process. Contact daao@unsw.edu.au for details.
• For its bicentenary celebrations Australia Post is collecting letters to provide an insight into Australia's history over the past 200 years and is keen to receive copies of letters from or about artists shedding light on artistic trends and exhibitions. Members of the public are invited to ferret about in old shoeboxes or cupboards and send these in for possible inclusion in the 200 Letters of a Nation which will be kept in the National Archives in Canberra. More info https://200years.auspost.com.au/ or click here.
FESTIVALS AND EVENTS
• For three weeks in spring the popular town of Lorne on the Victorian coast invites residents and visitors to enjoy the sight of over 50 pieces of sculpture in the town and on the 1.5km foreshore walk. Artists include some big names but also emerging and local artists, many of whom are using recycled materials. $37,500 in prize money will be awarded. 17 October - 8 November 2009.
• Spring ushers in the Manly Arts Festival, this year being launched by legendary architect and resident of the Northern Beaches, Rick Leplaistrier. The festival's reputation grows each year with the combination of the Sydney Harbour Ferry trip to get there, with live music thrown in, the intimacy of the town where the public art project 'Frameworks' by local artist Catherine Swan will be in evidence and wonderful beach vistas. At the historic Manly Art Gallery, sited almost on the water, will be 'In Paradise: Artists of the Northern Beaches'. 12 – 27 September www.manlyartsfestival.com or click here
• The ARC Biennial 2009 in Brisbane is shaping up to be an ambitious event with many arms including a major exhibition from the Arab Emirates 'Across the Gulf 2008-2009', a new kind of talk and do event, a series of installations under a bridge and in a disused fort, and events in various regional centres. A hallmark will be the involvement of many volunteer-participants working alongside established professional artists. Artistic director of Artworkers, Kevin Wilson, the originator of the famous 'Floating Land festivals in Noosa', is no stranger to large multifaceted interactive projects. 'New Worlds, New Futures' is a program of four installations from 4 September in an historic unused warehouse space on the Brisbane River beneath the Story Bridge. 'New Interpretations of past lives' takes place over the weekend 14-15 November at Fort Lytton, an 1880s Fort and quarantine site, now a national park. Immersed in projected images drawn from historical and contemporary sources, crack young horse riders will engage in 'Troop Drill' designed by Pat Hoffie, a dramatically lit night performance flanked by the sentinel-like oil refineries on either bank of the Brisbane River. The riders draw from skills that have been passed on unchanged from the time the fort was built in 1881. Aleks Danko and Jude Walton explore communications systems particularly as they relate to early war-time. A full day performance of army buglers play the standard bugle calls from reveille to lights out in various parts of King George Square. Queensland College of Art is organising '101 Ways to Make New Art', a workshop/talk program throughout the three months September-November. All in all, a great reason to visit Brisvegas in early summer. More info from www.arcbiennial.com or click here.
'Across the Gulf 2008-2009' is directed by Irene Barberis. Supported by Metasenta Project, Po and Helen Chung Foundation, RMIT University & University of the Arts London.
OBITUARIES
• Jean Battersby died on 24 February 2009 in Sydney aged 80. With Nugget Coombs in the late 1960s she created the predecessor organisation of today's Australia Council for the Arts and spent the next two decades as its CEO. A brilliant mind and possessing enormous charm, she was part of an early television arts program 'The Critics', (with Leonie Kramer). Battersby was an early advocate for the idea of respecting and fostering the work of living artists, whom she encouraged with friendship and great cocktail parties. Later she set up an arts consultancy specialising in public art commissions, but continued to advocate on behalf of artists in many different contexts. She believed that government arts funding should always be arms length. She is survived by her husband Charles, daughter Jennifer and grandson Jaeger all of whom in various ways are involved in continuing her work.
• Peta van Rood, ceramicist, art educator, political and environmental activist, died peacefully on 12 July 2009 aged 63 at her home at Ashton in the Adelaide Hills. Unable to continue her work in ceramics due to a hand injury 15 years ago, she became a passionate practitioner of art education which responds to and respects the needs of the individual child, and was much loved and respected by staff and students at Marbury School. She will be greatly missed.