David Pestorius (Editor)
KANN-Verlag, 2014, 155 pp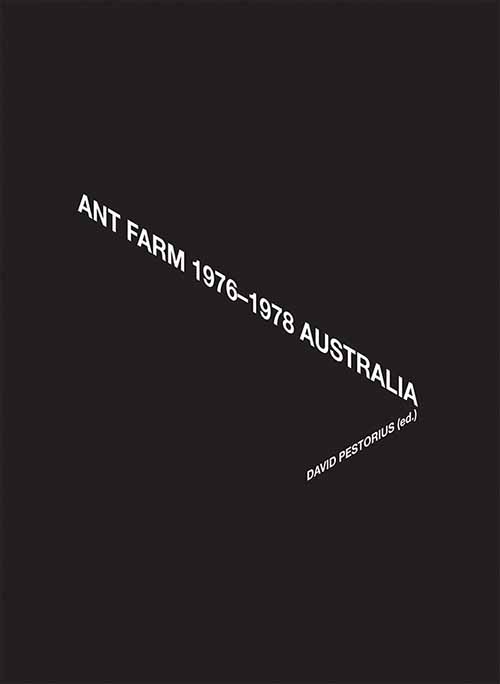 David Pestorius' latest publication accompanies the exhibition held at Pestorius Sweeney House. Like that exhibition, it performs the archive, incorporating quantities of material evidence, chiefly period ephemera, in the form of telegrams and letters between proponents, news clippings and images. Like that exhibition, it uses this form specifically: to respond with direct quotation to the invisibility in Australian art history of the extensive tours by Ant Farm, the San Francisco-based radical architecture collective, in Australia in the late 1970s. It is detailed and frank, not least as it documents the various escalating tensions through the group, between the ideals of social sculpture and the pragmatics of egos, sponsors and funding bodies; and between the 1970s Whole Earth vibes and cybernetica retooled as techno-critique. Conceptualism's energising effects in Australia resonate through the pages, not least in the portrait that emerges of the group's archivist, architect Bob Perry ('architecture is but a sub-genre of everything we know as media these days'). Consequently, the publication is an important contribution to our understanding of the context of architecture in extending the definition of art in Australia, as well as a lucid demonstration of a successful methodology for approaching such a task.