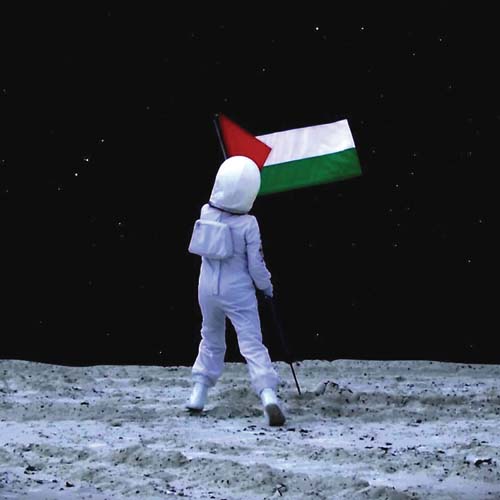 NSW
ACP (Australian Centre for Photography)
1 September - 18 November 2012
Beyond the last sky: contemporary Palestinian photography and video
Curator: Chrisoula Lionis
Explores the use of critical humour in photos and video.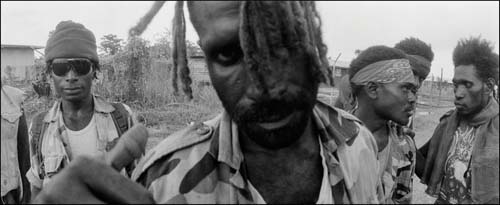 Goulburn Regional Art Gallery
20 September – 20 October 2012
Postcards From The Rim: Ben Bohane, Sean Davey, Stephen Dupont, David Hempenstall, Gary Lee, Jon Lewis
A rare insiders' view into our nearest neighbours.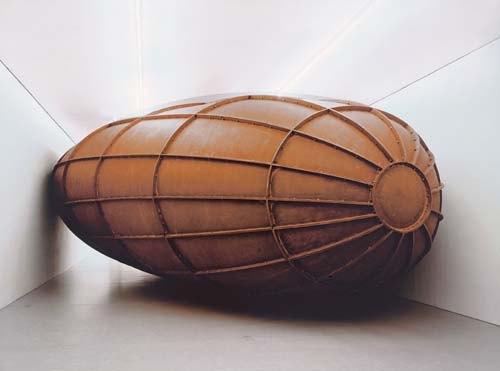 Casula Powerhouse Arts Centre
13 October – 20 November 2012
Pacifica Power 2012
A suite of exhibitions, public events and education programs.
Art Gallery of New South Wales
17 November 2012 – 24 February 2013
Francis Bacon: five decades
50 paintings, archival photos and studio stuff.
MCA
20 December 2012 – 1 April 2013
Anish Kapoor
Work from early days to the present.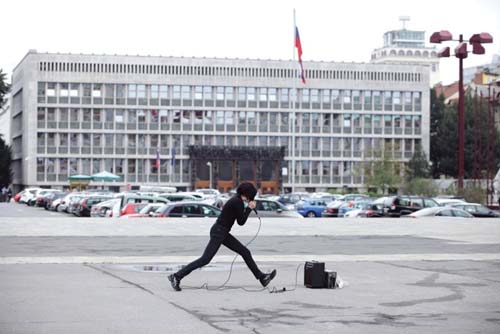 Artspace
28 September – 14 October 2012
Gap Year
Curators: Carla Cescon, Susan Gibb and Tom Polo
Nine early career Sydney artists.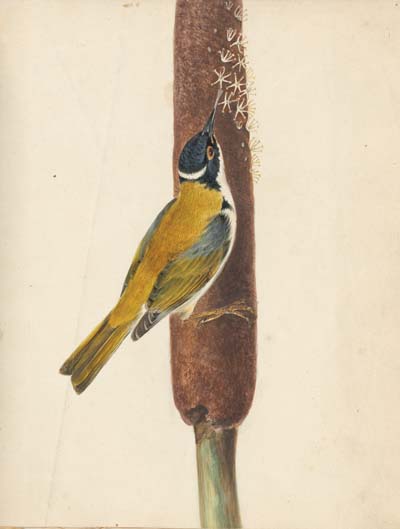 NT
MAGNT (Museum and Art Gallery of the Northern Territory)
7 July – 25 November 2012 Reconstructed Empires: Fiona Morrison and Anna Reynolds
Large scale digital composite images. Begun in Huantie Art City at the 24Hr Art International Studio Residency in Beijing.
CDU Art Gallery
9 August – 5 October 2012
Images of the Interior: seven Central Australian photographers
Curator: Philip Jones
Out of the South Australian Museum's collection from the 1890s to the 1940s.
Araluen Arts Centre: Sitzler Gallery
10 November 2012 – 3 February 2013
Works on paper: Neridah Stockley
Large drawings, drypoint etchings - domestic, landscape, objects.
Northern Editions Gallery and Print Workshop
September 2012
Maternal Lines
Two and three dimensional prints by senior Tiwi artist Jean Baptiste Apuatimi and her daughter Maria Josette Orsto.

ACT
National Library of Australia
28 July – 28 October 2012
Lewin: Wild Art
John William Lewin (1770-1819) - the first non-convict professional artist living in Australia - from Australian and British collections.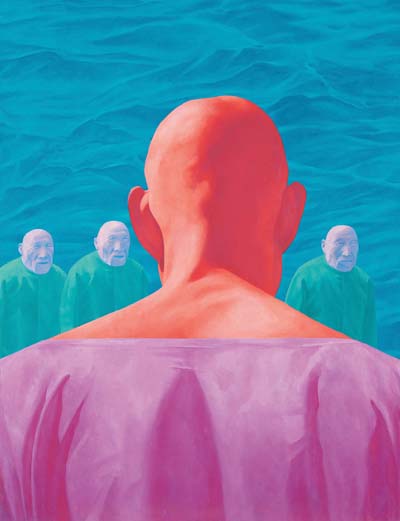 National Portrait Gallery
13 September 2012 – 17 February 2013
Go Figure! Contemporary Chinese Portraiture?
Curator: Claire Roberts
Drawn from the immense Uli Sigg collection. Also at Sherman Contemporary Art Foundation, Sydney, 15 September – 1 December 2012.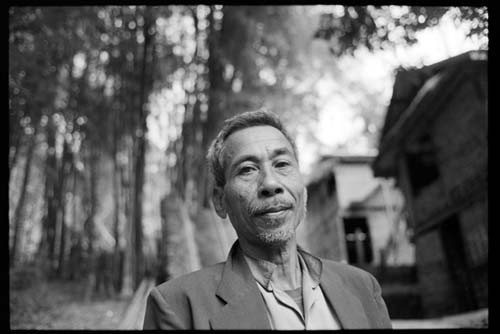 Huw Davies Gallery
27 September – 14 October 2012
George Serras: Lao
Documentary images from a recent visit helping out at the Luang Prabang National Museum.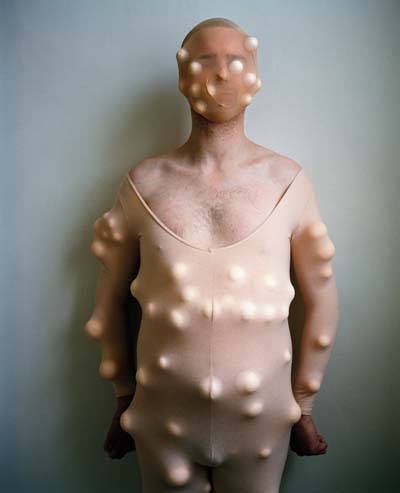 QLD
Gallery of Modern Art (GOMA) and Queensland Art Gallery (QAG)
8 December 2012 - 14 April 2013
The 7th Asia Pacific Triennial of Contemporary Art (APT7)
20th anniversary of the APT. New and recent work by over 140 artists from 25 countries across the region.
UQ Art Museum
1 September – 25 November 2012
Polly Borland: Everything I want to be when I grow up
Curator: Alison Kubler
Borland's work from 1999 to 2010.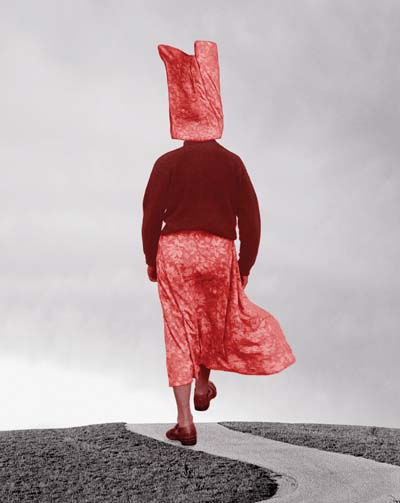 Toowoomba Regional Art Gallery
6 July – 28 October 2012
Captain Cook's Tattoo: Historic and Contemporary Images of Tattoos
From British and French maritime journals.
Artisan
26 October – 22 December 2012
The Antipodean Steampunk Show
First major Steampunk exhibition in the country, partnered with the Queensland Maritime Museum.

VICTORIA
Utopian Slumps
25 August – 15 September 2012
Visceral Forms: Lauren Berkowitz
The topography of human viscera.
Linden
22 September – 28 October 2012
Omission
Curator: Glenn Iseger Pilkington
The Indigenous figure from the colonial past through?to the present.
MUMA
19 July – 22 September 2012
Pretty Air and Useful Things
Curator: Rosemary Forde
Invisibility, transgression and anarchy – found, adopted and handmade.
ACCA
11 August – 23 September 2012
Pat Brassington: A Rebours
A major survey of 30 years of practice.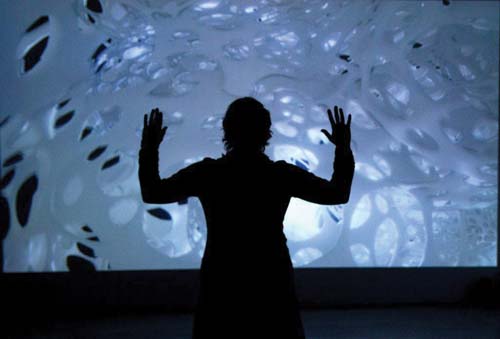 Heide
14 November 2012 – 10 March 2013
Louise Bourgeois: Late Works
Curators: Jason Smith and Linda Michael
The last fifteen years.
Tarrawarra Museum of Art
5 August – 9 December 2012
Tarrawarra Biennial 2012: Sonic Spheres
Curator: Victoria Lynn
Contemporary artworks engaged with music, sound and voice.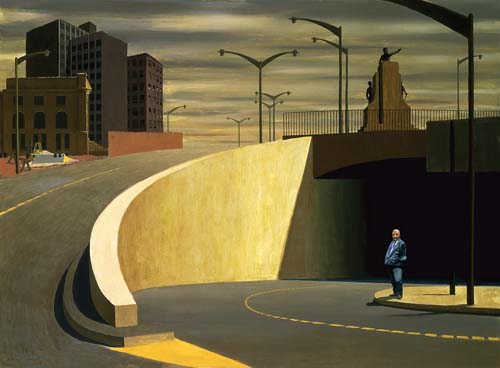 SA
Australian Experimental Art Foundation
20 September – 20 October 2012
other voices: Lee Salamone
Installation exploring migration as a passage.
9 November – 8 December 2012
Build me a city
Curator: Vivonne Thwaites
Seven artists explore the archives of the Architecture Museum, School of Art, Architecture and Design, UniSA.
Samstag Museum and Carrick Hill
11 October – 14 December 2012
Master of Stillness: Jeffrey Smart
Curator: Barry Pearce
Archives and paintings from 1940-2011.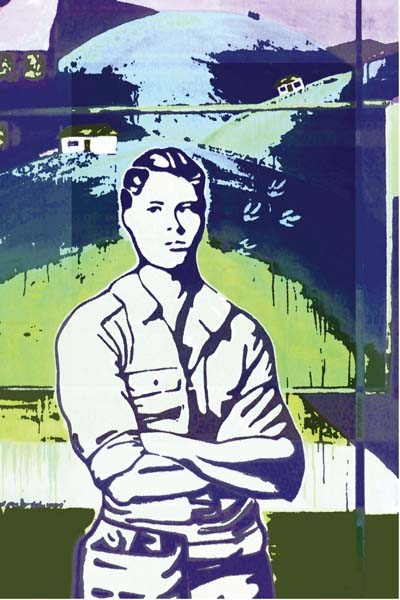 Light Square Gallery
22 August – 13 September 2012
Autobiographia
Twelve artists investigate personal narratives.
Hahndorf Academy
4 August – 23 September 2012
Seeds of Happiness: Warren Pickering and Anna Small
Botanica made from metal and rust.

WA
Heathcote Museum and Gallery
29 September – 4 November 2012
Edge-of-Centre: Jane King & Anne Duff
The technological revolution, our habits and our homes.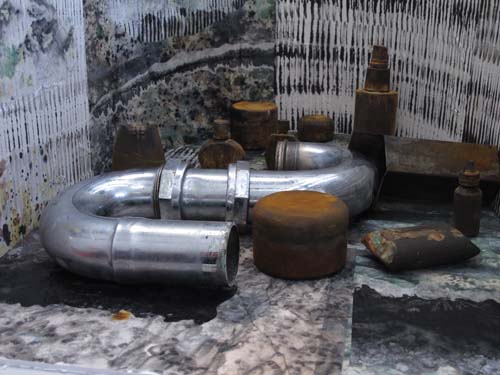 Fremantle Arts Centre
21 July – 16 September 2012
The Irregular Correct: New Art from Glasgow
Painting, sculptural installation, performance and video.
PICA
(Perth Institute of Contemporary Arts)
8 September – 21 October 2012
Yonder
Curator: Jasmin Stephens ?
Day-dreaming about your place in the world.

TAS
Academy Gallery, University of Tasmania, Inveresk campus.
21 September – 12 October 2012
Troy Ruffels
Print and digital media exploring urban environments.
Devonport Regional Gallery
25 August – 28 October 2012
Catching a Mirage: Fernando do Campo
Recycling works on paper.
Queen Victoria Museum and Art Gallery, Launceston
14 July 2012 – 17 Feb 2013
...come to life…
Co-curators: QVAG and CAST
New Tasmanian artists and human subjectivity.
Carnegie Gallery
31 August – 7 October 2012
Swerve
Sue Henderson, David Marsden and Penny Mason repurposing objects.