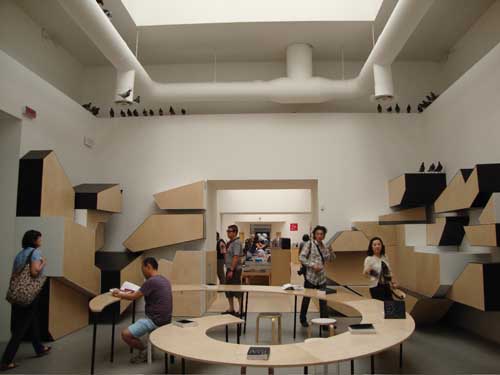 Labor's new cultural policy
August saw the Arts Minister Simon Crean deliver his discussion paper on the governments's new 10 year national cultural policy, the first serious attempt in this direction since Paul Keating's Creative Nation in 1994. Unlike the Keating era of grand announcements, the government is welcoming comments, up to 21 October 2011. The paper is rather generalised in its marshalling of the information, with statistics about levels of funding to various sectors and evidence of growing audience numbers. It touches on arts education, new media, creative industries, Indigenous arts, private patronage, intellectual property, digital delivery, multiculturalism and more. Four over-arching goals are stated with notions of how to measure whether they are reached. The fourth goal to increase the strength and capacity of the arts to contribute to our society and economy, uses a measure that all children and young people have the opportunity to learn about the arts. Sadly we know that this goal is currently just that. The new national schools curriculum is still being hotly contested, but the arts are still on the table and whatever is finally decided will impact on the plan.
Another review that is has quietly been happening for the last 8 months is the Minister Stephen Conroy's Convergence Review, on the media landscape in this country, which is pertinent to other crucial aspects of the consumption of culture.
The total sum of Federal government arts spending in 2011-2012 directly on arts activity through the Office for the Arts and related portfolio agencies is $740m. These agencies include the Australia Council and all the main cultural institutions such as the National Gallery of Australia as well as training organisations like NIDA. Doesn't seem a lot does it? To get the paper and have your say online : www.culture.arts.gov.au.
Art Nation axed
A week before the cultural policy was released, the ABC announced that due to low ratings the ABC's internal Arts Unit is to be disbanded. As a result, the weekly Art Nation is for the chop and arts programming is to be sought from the independent sector - ie mostly overseas commercial programs. So much for national cultural policy. Funny about the fact that the ABC has a charter to represent Australian culture.
NAVA has suggested that not only should a locally produced regular slot on contemporary arts be reinstated but what about including arts news on every news bulletin, like sport. This is taken for granted in most European countries.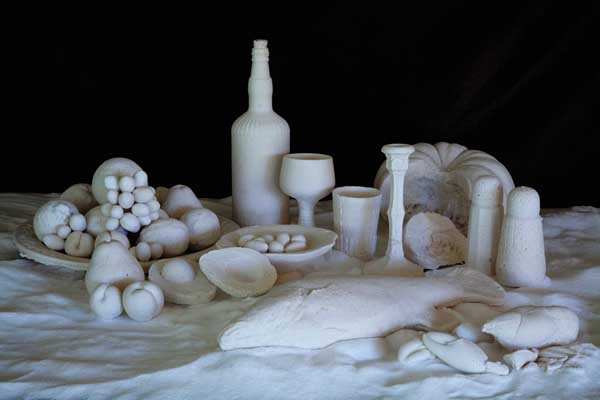 Classi-crazy
If a good dose of common sense is not applied, the Australian Law Reform Commission's current Review of the National Classification Scheme, encompassing all cultural material including the internet and films, may have implications for visual artists, galleries and art museums verging on the theatre of the absurd. In the public consultation phase of this, the first review of the scheme in 20 years, Arts Law's submission has stated plainly that the requirement to classify a work under the Act does not traditionally extend to works of art that are exhibited in gallery spaces because it is hardly ever needed. Arts Law is recommending against any broadening of the current classification scheme which would inevitably involve visual artists in paying for having their works unnecessarily assessed by the Board. The full submission is at http://www.artslaw.com.au/
Report from the Venice Biennale 2011 from Margot Osborne
ILLUMinations
It is tempting to resort to sweeping statements and declare ILLUMinations the 54th Venice Biennale, a failure, but this would be only partially true. There are moments of pleasure, illumination and insight amidst the mind-numbing ennui of déjà-vu.
It is worth asking whether the Venice Biennale reflected a more generalised malaise in international contemporary art, or rather, was a case of specific curatorial failure. After viewing the wider art program in Venice and after a month of catching up with the summer shows in London, I am opting for curatorial failure. The weakness at the heart of this year's Venice Biennale lay in the central pavilion and in the Arsenale, where Artistic Director, Bice Curiger had free rein. As other critics have already commented, the baffling inclusion of three paintings by Tintoretto only accentuated the problems of her contemporary selection. This was not simply due to a lack of strong individual works but a lack of cohesion in the curatorial premise. It was tempting to imagine Maurizio Cattelan's rather fetching stuffed pigeons, which roosted overhead in the Pavilion rafters, performing their proper pigeon function of excreting on the curatorial melange below. Quite possibly this was his intention.
Visiting the Biennale in mid June, after the vernissage, when the partying masses of 30,000 or so gallery directors, curators and critics had departed, it was all a trifle desolate. In the vast acreages of the Arsenale the art installations seemed like an abandoned stage set, waiting to be animated by crowds of art world cognescenti.
Post-vernissage there were still queues to get entry tickets (at least 45 minutes), lunch (20 minutes), and the toilet (10 minutes), but the two hour queue for Mike Nelson's installation at the British Pavilion that led the SMH critic John McDonald to write about leaving in exasperation, was gone. McDonald missed one of the better experiences of the Biennale. Nelson created a tenement maze of shabby rooms behind the pomp and splendour of the grand portico and columns of Empire that adorn the British Pavilion's exterior façade. It was an enticing Alice-through-the-rabbit-hole immersive experience. In the Japanese Pavilion, Tabaimo's multi-media fusion of hand-drawn animation, video projection and the modernist architectural space created a vastly different surreal immersive environment. Although this was captivating and ingenious, as with Nelson's installation, the experience seemed to be an end in itself rather than a means to revealing deeper truths. The same applied to the precarious experience of ascending Big Bambu, the spiral bamboo tower created by Mike and Doug Starn next door to the Peggy Guggenheim Museum. Non VIP Biennale visitors may have missed the cocktail parties but on the plus side were able to experience these events without the tortuous queues of the Vernissage.
Easily the most impressive contemporary art in Venice was to be found at the two art museums of the Pinault Foundation, owned by French billionaire François Pinault – namely, Palazzo Grassi and the Punta Della Dogana. The latter is a former customs house, sensitively restored by noted Japanese architect Tadao Ando, who has created arguably one of the best spaces anywhere in the world for exhibition of contemporary art. The Pinault Foundation reveals what is possible with the marriage of artistic discernment, outstanding design and an open cheque book. Welcome to the age of the private art museum.
54th Venice Biennale 4 June – 27 November, 2011
People
New curators at Queensland Art Gallery this year are Reuben Keehan, Asian Art, and Peter McKay, Australian Art.
Edmond Capon OBE has retired after 33 years as Director of the Art Gallery of NSW.
Malcolm Fraser, former Prime Minister of Australia is the new Patron of Multicultural Arts Victoria.
Queen's Birthday Honours List this year included an Order of the British Empire for Elizabeth Ann Macgregor, Director of the Museum of Contemporary Art. Also honoured were two architects, Rick Leplastrier with the AO, NSW, Gregory Burgess Vic both for environmentally sensitive architectural work and posthumously to the artist Kumantjayi Napanangka AM, late of Alice Springs, NT (AM). The Medal (OAM) in the General Division went to Ross Lake, art dealer, Mildura, Richard Larter, artist, Sydney and Helen Maxwell, art dealer, ACT.
Nick Mount glass artist from SA has been announced as the Living Treasure for 2012 by Object: Australian Centre for Craft and Design, in association with Craft Australia. Lola Greeno, Tas has been awarded this honour for 2014.
Boardshorts to berets
The Institute of Modern Art, Brisbane is part of a recent flurry of new art spaces and aspirations to throw off both surfing and white shoe stereotyping on the Gold Coast. In July it launched its first Gold Coast pop-up gallery IMA@Surfers, at Circle on Cavill, a glitzy apartment building in an upmarket retail precinct at Surfers Paradise. The first courageous piece of curating for this setting, Continuous Moment: Anxiety Villa, by Damiano Bertoli is a surreal installation based on his research into two presentations of a Picasso play, one in the 1940s and the other in the late 1960s.
Branding
What do you do on a Saturday morning??In Australia, says Melbourne Business School senior lecturer in Marketing, Jody Evans, gallery administrators have to contend with 'the Bunnings factor'. ?"You typically go to Bunnings on a Saturday morning and spend $150 - that's the average spend, regardless of how much you intended to spend. And you've just allocated all your leisure time for the weekend." ?So DIY is bad news for the cultural sector. "It's a sector that needs people's time. They want you to come and be challenged. In order to achieve their mission, they need you to physically come."?Hence Evans' research project, with the Public Galleries Association of Victoria, on gallery branding for community engagement – the result of a research partnership with the Melbourne Business School with $75,000 from the Margaret Lawrence Bequest.?Evans found in previous research that "Branding is truly a dirty word in the sector". There are tensions between advocates of a curatorial approach, who seek to protect art from commercialisation and trivialisation and those with an eye to prising future art lovers away from their Xboxes (and flat packs).
AGWA + MoMA partnership
As part of the Art Gallery of Western Australia's Great Collections of the World series, AGWA and Museum of Modern Art, New York will jointly present six big shows over three years from June 2012 starting with Picasso to Warhol: Twelve Modern Masters. This Perth exclusive is made possible by additional funding from government and Eventscorp.
Warburton exhibition tour triumph
The groundbreaking touring show of Indigenous art from Warburton in the Western Desert Tu Di Shen Ti/Our Land Our Body, has reached the middle point of its seven-venue twelve month progess across China. It is the first time such a project has been mounted, and Gary Proctor, manager of Warburton Arts who curated the show has been overwhelmed by the enthusiasm in China as people engage with the work and the supporting educational material. Proctor's gift for making connections with the local art scene including art teachers, will set a high bar for others following in his footsteps.
Events coming up
Mildura Palimpsest #8: Collaborators and Saboteurs
A weekend in Mildura for art, talk, convivial dinners, and an art science symposium supported by the Royal Institute of Australia will show site-specific art in historic buildings, shop fronts, a sixties motel and a service station. With over 60 international and Australian artists represented, including video artists from Asia, Europe and the USA, Palimpsest # 8 is the 'Biennale of the Bush'. Ken and Julia Yonetani, in a 3 month residency in Mildura have made Still Life: The Food Bowl, from local salt using a new moulding process, investigating the pioneering settlers' vision of irrigating the desert to feed the world.Installations reveal alternative histories of the Mallee in an ongoing cultural exchange between Aboriginal Australia and Valcamonica in Italy. As usual Palimpsest is convivial and collegiate and a rewarding experience for all attendees. Bookings and further information: www.artsmildura.com.au
9 – 11 September 2011
Revealed - emerging Aboriginal Artists from WA
Revealed is a unique new major multi-stranded event in Perth in October:
• a showcase exhibition and marketplace for 49 emerging Aboriginal artists from 21 WA Art Centres, a rare opportunity to buy direct from artists: canvases, carvings, fibre art, carved spearheads, clubs, boomerangs and shields. Wooden artefacts are still made by many Aboriginal men across WA, for daily use and for sale, but have not always been regarded as highly collectable. However, the making of spears is part of important cultural practice and represents continuity across the ages. The inscriptions and markings on these objects are specific to a region or language group, depicting cultural stories which can then be translated into the other mediums that we are more familiar with such as paintings. Desert weavers from Tjanpi, in the western deserts have gained recognition for their ambitious, sometimes humorous fibre sculptures – bush animals and vibrant baskets made of wool and local desert grasses.
Other elements are:
• a professional development program: art workshops on glass, digital photography and video by request of artists; also industry development sessions for art centre staff
• Aboriginal artsworkers program running since May, in which three women from remote centres were selected to participate and were provided with travel, wages and access to relevant professional opportunities.
The project is organised by Tim Acker and Thelma John (Manager of Central Art Gallery) and produced in partnership with state and federal funding.
Gallery Central in Perth, the Central Institute of Technology.
24 Oct -12 Nov; Art Marketplace, Fri 28/Sat 29 Oct, 12-4pm.
World Summit on Arts and Culture is a mega triennial talkfest for representatives of cultural policy and funding agencies worldwide; the 5th edition is being held in Melbourne. Countries large and small attend to find common ground in their mission to encourage the valuing of the arts. Several artists have been invited to speak including Vernon Ah Kee, Brisbane, Rafael Lozano-Hemmer Mexico/Canada, and Erica Seccombe, bio-science artist from Canberra.
3 – 6 October 2011
Awards
• Western Australian Indigenous Art Award of $50,000 went to Gunybi Ganambarr for exceptional achievements by an Australian Indigenous finalist.
• Archie Roach singer, songwriter, storyteller and mentor, received the Red Ochre Award from the Australia Council for the Arts for contribution to Indigenous arts.
Remembering
Kevin Taylor, architect, principal of the Adelaide-based landscape design firm Taylor Cullity Lethlean, died in a collision with a speeding fire truck in Darwin in mid-August He was a major player in the design and architectural community in Adelaide and Melbourne. He is survived by his wife and business partner Kate Cullity. Also killed were Lena Yali and her husband Greg McNamara both senior architects with the legendary architectural firm Troppo in Darwin. A tragic loss to the nation of such outstanding talent and commitment to sustainable architecture and landscape design.