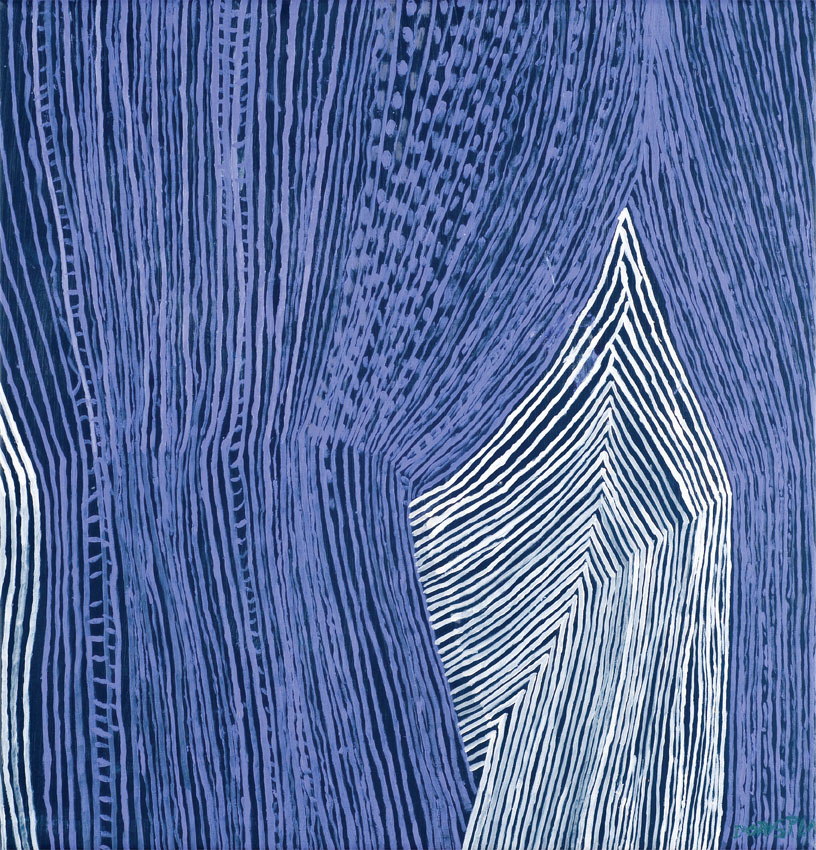 I wasted time
And now doth time waste me[1]
How much more time do we have to get wasted? Starting from Obama's inauguration speech. Ten years? Thirty? The images of chaos and dissolution are upon us: wild weather, mega-tides, heatwaves that kill plants and cook the brain. Sony and Toyota, all engineering and ingenious design, suddenly as fragile and bereft as banks, superannuation transformed from vault-solid to banknotes collapsing in rapid motion into piles of dust, like apartment blocks gracefully imploding. Are we heeding the message as it beams out loud and clear – stop using up the earth's resources, buy less, eat less, grow your own vegies, recycle your own shit and look to nature, art and friendship for your pleasures? So far the answer is a resounding no.
The relationship between the human animal and their 'hour upon the stage' has become confused in the surreal era of the corporate CEO living in the parallel universe called Annual$30mBonus, earning him a dollar a second. But most human minds tend to see time not as money but in vague diagrams, shapes or feelings – an endless strand of days and years, centuries and millennia; a circle from birth to death and round again.
As Ian McLean explains in this issue, Aboriginal Dreamtime is a soft layering of dimensions where it is believed that the death of a gifted leader is predestined as a translation to another plane. Old thinking calls this the supernatural, while Einstein says that time, despite being the fourth dimension, is an illusion. It is a dimension we still know little about. Melentie Pandilowski and Lei Cox have intriguing thoughts on teleportation experiments, both scientific and artistic. We don't know the answer. We know it's probably not 42.
Artists have the impulse to fix the passing moment. A face painted in youth is bitter-sweet nostalgia to the elder. Without contemporary paintings depicting Renaissance fashionistas theatre directors hundreds of years later could not dress a Mercutio nor could Baz Luhrmann make his translation to the baroque accoutrements of gang members in Verona Beach, California.[2]
When in that sense cameras made us all artists, a new question arose, whether photography is a memory device or a 'memory creation device'.[3] Taking this a step further, our cover artist Lieko Shiga, formerly a choreographer, says that her photographs of people contain parts of her own life which were captured during the time of taking the photograph and somehow become 'solid objects'.[4] Trace Elements, showing at Performance Space, Sydney, talks of spirit and memory in photomedia, pointing to levels of cultural meaning not always associated with photography.
Freezing a series of moments, Joe Felber brings back an archive from his young adulthood, revisiting travels across streets of European cities capturing small glimpses of humanity; all fate is chance and chaos. Conversely the parallel careers of two artist-filmmakers, as observed by Adrian Martin, one from Iran, the other from Spain, can be presented in the exhibition Correspondences as a strange alliance of thought across the passage of thirty years.
Filmmakers and writers collude with us to escape the present moment in favour of invented time zones. With more self-consciousness, we now see moving images taking up time to create awareness of its passing. Daniel Crooks touches the nerve of life today in the city, the runner who runs on a treadmill, simultaneously moving and standing still. Passengers on a platform melt into attenuated shapes mimicking a heat- or drug-induced state or the tedium of a commuter's daily ritual with a congregation of aliens moving interminably across space.
This issue sees two provocative pieces addressing Indigenous art from different perspectives. Stephanie Radok reads between the lines of four recent books on the subject to give us a sense of the crucial importance of Indigenous art to Australia, while Djon Mundine reminds us that with the maturity of the sector comes the need for scrupulous integrity from the supporting institutions. In 2009 Artlink will be publishing an issue titled Blak on blak, to be guest-edited by Indigenous ABC broadcaster Daniel Browning with an all-Indigenous team of writers. We are delighted to announce that the mentoring of this editor is supported by Copyright Agency Limited through its Cultural Fund.
This echoes the involvement in this issue of Melbourne-based writer Benjamin Eltham who commissioned a series of short essays reflecting new contemporary art practice around Australia relating to time. These are found on pages 39 – 68. In addition to the ongoing support of the Australia Council and Arts SA we wish to acknowledge the support of Arts Victoria towards Artlink's program including its mentoring of emerging writers and editors.

1 Shakespeare, Richard II.
2 Baz Luhrmann (director), Romeo + Juliet 1996, 20th Century Fox.
3 Iida Shihoko, Trace Elements: Spirit and Memory in Japanese and Australian Photomedia, Performance Space, Sydney, catalogue 18 Feb – 21 March 2009, p36.
4 Ibid, interview between Iida Shihoko and Leiko Shiga, p114.