Diorama of the City: Between Site & Space 13 September - 13 October 2008 Tokyo Wonder Site Artists: Alex Gawronski, Gail Priest, Tim Silver, Hiraku Suzuki, exonemo, Paramodel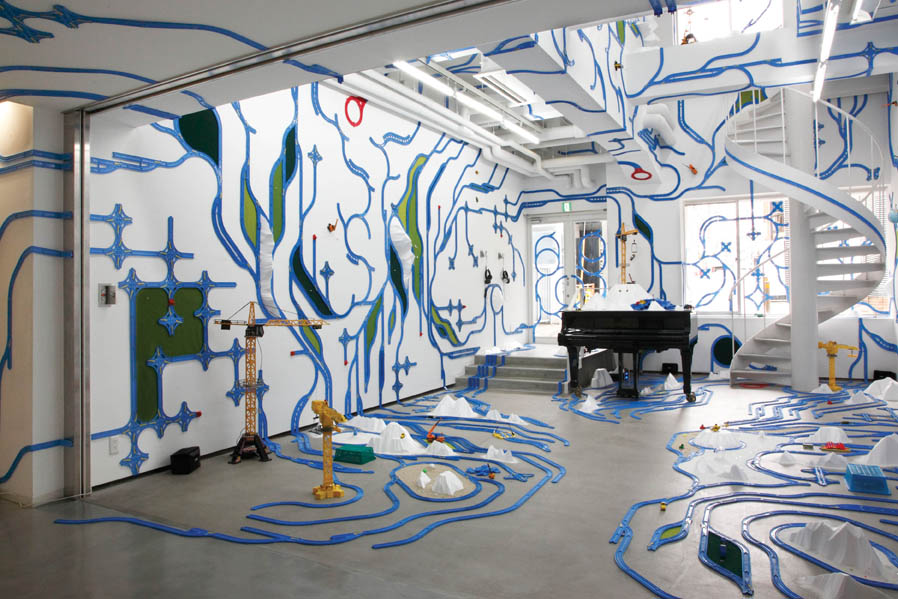 Diorama of the City: Between Site & Space began life as a curatorial model, a consideration of the exhibition as process. And this process was a long and involved one, two years and seven international trips in the making.
The project also involved at times intense negotiation between curators and between institutions, each of whose priorities are couched in specific cultural and intellectual contexts. These negotiations included cutting down the list of a dozen artists Hisako Hara and I each proposed to the final six, interacting with those artists, and configuring the installation of the show at the Tokyo Wonder Site.
Imbalances inevitably became apparent. The three Sydney artists who spent six weeks in residence in Tokyo to produce the exhibition were relatively free to concentrate on their work, but in an unfamiliar context. For the Japanese artists working on the Sydney leg of the project the opposite will certainly be the case. This will also affect the exhibition outcome, in addition to differences in available space (Artspace's galleries are approximately twice the size of Wonder Site's) and curatorial styles influencing the final layout. Ultimately, though, the project has always been about providing a platform for artists to make work and show in two distinct contexts, and an openness to difference and change is key to making this happen.