Artspace, Sydney
24 September – 1 November 2015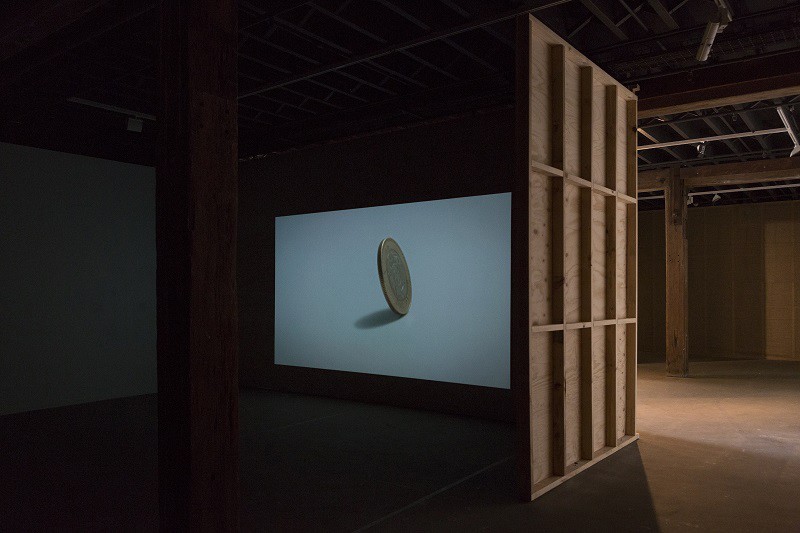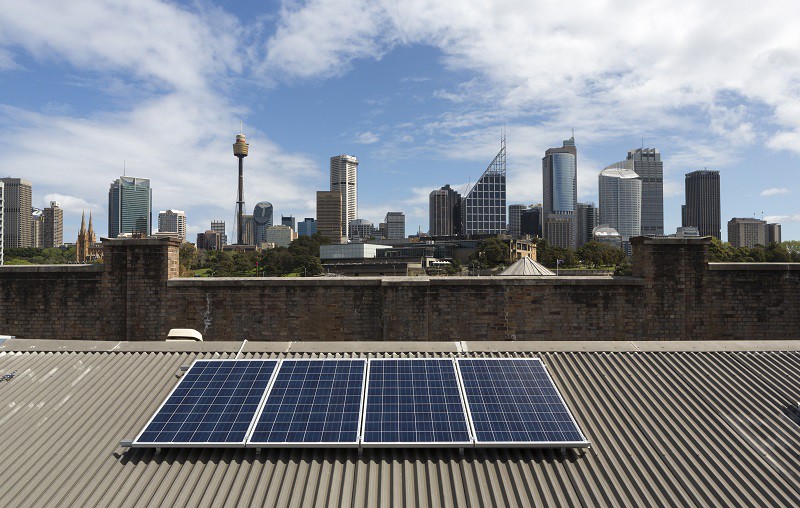 Museum and gallery programming can be a juggling act. Curators and Directors cajole and tantalise audiences, dancing an intricate minuet with traditional stakeholders, sponsors and benefactors. The aim is to balance the polarities of elitism, various governmental public access and audience development KPI's, while simultaneously offering a deferential nod to Art Lite and the ever-dangerous "Spectre of Populism". Of course, the merest hint of house style is an anathema. Another more specifically Australian cultural institutional minefield is whether to bow to collegiate considerations to display higher degree exegesis exhibitions. So it is with great interest to note the progress of programming at the new bigger, better Artspace, Sydney.
The great joy of contemporary art is that its very nature usually encourages a complex mix of physical, intellectual, aesthetic and philosophical responses. Other Currents by Nicholas Mangan is a most worthy exhibition. He has integrated two previous exhibitions Progress in Action and Ancient Lights in this presentation to Sydney audiences. As a solo show that occupies the entire ground-floor gallery space, the artist embraced a rather ponderous late 1990's relational aesthetic to unpack what are quite intriguing industrial, historical and ideological narratives. Mangan obviously likes Power. He likes the Sun, Systems, Economies, Science, Revolutions, Human Agency, the intersections of Past and Present the realities of Production and Consumption. He has placed solar panels on the rooftop of Artspace as an intervention to power a generator that supplies electricity for a two-channel video projection. One screen depicts a perpetually spinning Mexican ten peso coin (read micro), the other a solar power plant (read macro). In another space there is a vast swathe of sack cloth with one light that illuminates a copperplate etching (dark) that complements a bank of video monitors in the work room (light) that depict images of Bouganville people in the recent civil war.
It is surprising that in many ways this is an exhibition in masculinist overdrive. We are witness to a process of unfettered co-option. Consequently, and perhaps unfortunately, the READER (in capital letters, as approved by the artist) - a great wad of photocopies – is far more interesting than the experience (or, the "occasion" as it is titled) of the exhibition. Just in case you think me jaundiced in relation to research- based practice I would like to draw your attention to the qualities inherent in the work of such artists as Tarryn Simon, and Anne Ferran. In both these artists work the research is entirely integrated, completely digested, refined and reworked so that audiences are led, intrigued, into the specific fields of knowledge. There is exquisite balance between imperatives of content and aesthetic outcomes. But Other Currents is yet another example of the uneasy imposition of Oxbridge research methods on art practice. Mangan is certainly not alone in revealing its symptoms. Indeed, this exhibition shows that he can possibly rise above its pervasive influence.
Therefore, in an ideal world, I would recommend that on completion all higher degree candidates in Australian art academies give themselves at least one year of un-learning. And, if possible, at least one year before exhibiting again. This is so that they find themselves again; can purge themselves of the malaise of the post-graduate arts industry – a rather perverse exchange culture between the candidate and supervisors, the art institution and the art world. Doctorates and fancy language skills do not make Artists. It is a disservice to encourage the idea that artists are the best curators for their work. For me, Art is more than a physical re-presentation of an extensive Boolean search. Art is more than a series of knowing genuflections to favourite theories and artists. Art is not an inexorable terrain of cleverly lit Sign Posts and natty formulae.
Craig Judd is a curator and writer based in Sydney.