Campbelltown Arts Centre
9 August – 12 October 2014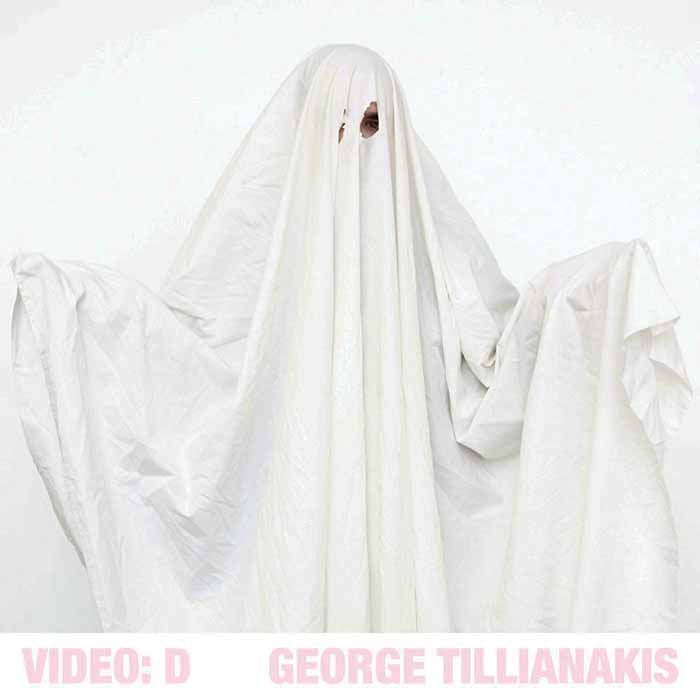 The List actually begins a couple of train stops ahead with a series of Tom Polo billboards in the paddocks coming into Minto: "All I Know" "Is That" "We" "Just Keep" "Doubting" "Ourselves". Polo sets the tone for this multi-disciplinary group exhibition, for which curator, Megan Monte, invited thirteen artists to work with local youth. Polo's text, in his signature hand-scrawled style, is a comment on youth self-doubt and also local perceptions of a sense of lack, a sense that things could be better if only there was some kind of fix. His words imply the money has long fled the district, taking away hope and leaving the vacant billboards to the graffitists.
Much of the show is fiercely local, referencing skateboarding culture (Shaun Gladwell), teen girls talking feminism by a Campbelltown storm water drain (Kate Blackmore), and gang culture at Reiby youth detention centre (Zanny Begg). Contributions by Western Australian artists, Abdul-Rahman Abdullah, and Abdul Abdullah, hone in on a national sense of youth malaise and cross-generational tensions. Abdul Abdullah's three-dimensional image of a youth in a supermarket, viewed from behind, centres on the number 00 on his back. Is this a comment on lost youth opportunity, or low self-esteem? Take your pick. Abdul-Rahman has created a resin sculpture of a large TV, with the words "We Know Who Did It" occupying the screen. An indicator of community suspicions, and the way that youth perceives itself as blamed?
Robin Hungerford and George Tillianakis use teen idioms of B-grade horror and Sesame Street. Hungerford's video has a demented glove puppet scientist attempting to solve the world's energy problems while a phantom head in the sky tells him his project is "as crazy as saving the world from global warming with unicorns". When asked, "Where did you get this crazy idea?" the scientist replies "from pond bacteria telepathically". He's told it's time to see a doctor, suggestive of the shutting down of anyone daring to have big ideas. In Tillianakis' two-screen video installation a group of local kids depict life under the current political regime as a zombie flick. In long shaggy wigs they shuffle around the park, past a sign saying "No access to hospital", whilst a teenager is having a fit on the floor by a brick wall. The frustration is clear - "hitting a brick wall" – in respect of recent government funding cuts to health. In cross-cultural solidarity, a tall figure inhabits a sheet as a burqa; on the opposite screen the same sheet-clad figure clowns around as local Campbelltown legend Fisher's Ghost. (In the 1860s, the ghost of Fisher appeared, pointing to where Fisher's murdered body lay). Fisher's Ghost is also the name of a significant Campbelltown art prize.
Uji Handoko Eko Saputro's surreal, cartoon-style mural also depicts the Fisher's ghost legend. A giant worm-like form is supported by Dali-esque multiple crutches and a naked football team (the Campbelltown Ghosts) suggesting overburdened footy is the major form of community support.