I hate the word brand. People have forgotten the importance of sub-culture. We are a community and an intervention. Ben Watt, Founder, Buzzin'Fly Records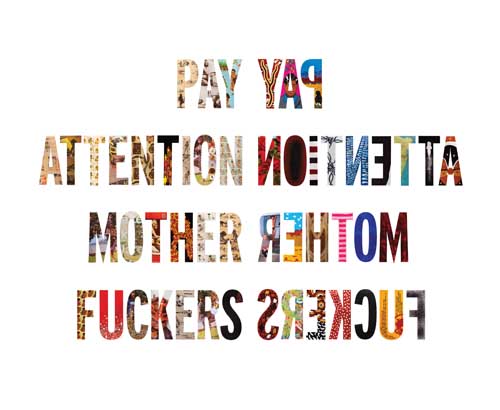 I hate the word brand. People have forgotten the importance of sub-culture. We are a community and an intervention.
Ben Watt, Founder, Buzzin'Fly Records 1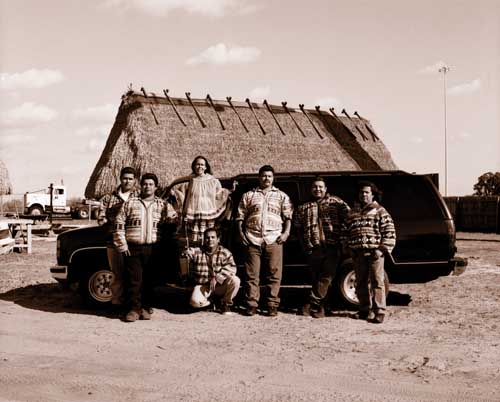 Every so often I think about the word Indigenous and the implications the word carries along with it. I often think about my family and how their lives are different from mine. They live in regional Western Australia, close to the land, but not in the romanticised fashion often associated with the Indigenous brand. I live in the city, in an apartment overlooking the river and the freeway, with which I have a great affinity. My family are Indigenous Australians, Yamitji people from the Gascoyne Murchison region and Nyoongar people from the south west of Western Australia. Most of my family live in Yawuru and Gija Country in the Kimberley, where I have spent a third of my life. They often fish, sometimes at a fairly remote fishing spot called Minari and sometimes with a trolley at a less remote place called Woolworths. Like most of us, my family listen to popular music, travel on aeroplanes, use the internet, communicate by email and, most importantly, they don't feel they are any less 'Indigenous' for doing so.
I think about this probably a little too often, but this internal dialogue resonates right to my core. If I am one thing, I am hybrid, a result of many generations of diaspora. I am an Indigenous man, but I am also Dutch, French, English, Scottish and Pakistani and I, too, am Australian. I am these many things, but branded as one. Like a glowing iron brand taken from the red hot coals of a day-old fire, I have been marked, marketed, packaged and sold as an Indigenous man. I wear this mark with pride, but this is just one component of my identity.
In 2009 I made a pilgrimage to Melbourne to the National Indigenous Photographers' Forum. Indigenous photographers and artists travelled there from all corners of Indigenous Australia, from Palm Island, Sydney, Perth, Darwin and remote Tjuntjuntjara, to name a few. The first of its kind, the Forum was coordinated by Melbourne's Centre for Contemporary Photography to provide Indigenous commercial photographers and visual artists with a platform to discover more about the technical and visual principles of photography. What I found most invigorating was the discussion surrounding the representation, or re-presentation, of Indigenous people within historical colonial narratives, contemporary society and the art world. 'Re-presentation' in this context differs from representation and refers to Indigenous artists who challenge historical representations of Indigenous peoples.
The role of the artist is in constant re-creation; like a snake shedding its skin, it is ephemeral, fluid, changing, growing, thriving, struggling and, above all, it is transient. Both the nature and social role of contemporary art practice is ever-evolving. Its purpose for some is expression, for others it is documentation, or radical thought. For others, it is a crucial tool used to re-present personal cultural identity and a sense of self. The question I asked myself as I left the Forum was this: How do we re-brand ourselves in a world where our Indigenous brand has become so synonymous with the context and content of our work? Is it possible for a curator or artist to escape the ever-strengthening grip of ethnographic prescription, when it is this very prescription that the Indigenous visual arts sector relies upon to sell the Indigenous brand? If it were at all possible, why would one want to re-brand, or be freed from the brand? To bite the hand that feeds? Why would McDonalds be rid of its famous glowing golden arches?
What became apparent over the three-day Forum in Melbourne was that the Indigenous brand has become generalised. Indigeneity is diverse, and its breadth of personal experience and sensibility is almost immeasurable. However, within the fine art field the alignment of the brand with a visual aesthetic means that those working beyond that aesthetic are in a constant fight for survival. You may ask what art fits this accepted aesthetic? And, if you work within the art world or are a passionate collector, then my commentary may seem ambiguous, dated and redundant. However, for a general public, this accepted aesthetic is dot painting from the Central Desert.
This struggle is long-lived, continuing over some three decades, yet there is no surrender. Artists such as Fiona Foley, Dianne Jones, Tony Albert, Vernon Ah Kee, Christian Thompson, Brenda L. Croft, Gordon Hookey, Richard Bell, Jenny Fraser, Nici Cumpston and Bindi Cole continue to challenge the status quo by re-presenting their passions, their cultures, their people, and most importantly themselves, as considered contemporary artists engaged in art practice that redefines the notions of Indigeneity. Indigenous curators are now integral to collecting a breadth of Indigenous work and delivering exhibitions that re-present Indigenous people in a self-empowered manner. These curators and artists are at the forefront of this discussion, redefining publicly accepted understandings to reflect the diversity of Australian Indigenous life and, in a larger conversation, human life - after all, we are all just human.
Looking closely at the structures within both commercial and public art institutions it seems that the Indigenous brand is both the angel and the devil. Institutions have, in the past three to four decades, focused on developing Indigenous collections and endless exhibitions advocating for Indigenous artists and communities. But is it this advocacy in the most public of arenas that has predetermined the public conception of the Indigenous brand and established the accepted and valued Indigenous aesthetic? There is no question that traditional contemporary Indigenous art practice, informed by ancestral lore, language, ceremony and story, has produced some of the most divine and visually succulent works of art to come out of Australia. Commercial and institutional commitment to this aspect of Indigenous art has indeed changed the way the world perceives Indigenous society, but at what cost?
With such investment and emphasis on custodial practice, the associated notions of traditional life rich with language, cultural knowledge and custom have somehow become transferable to all Indigenous artists, working in all mediums and thematic contexts. Artists working in photomedia, video, and performance cannot escape the romantic notions of traditional custodial practice, and works produced by an Indigenous artist are somehow isolated within the Indigenous brand, compared to the associated aesthetic, and then often refuted. For some artists this is not a problem and actually provides inspiration for content working with a modality of institutional critique, as seen in the Aboriginal Dot Painting series of 2001 by Dianne Jones. In these works Jones uses the text "dot, dot, dot..." in simple and highly graphic works which investigate preconceived ideas around Indigenous art and its accepted aesthetic.
For artists engaging in the critical discourse of the global environment, whose work is informed, researched and seeking dynamic academic engagement with issues surrounding global race politics, oppression and accepted European history, such romantic notions of indigeneity are immobilising, generic and pre-determined stereotypes of the colonial world.
In Fiona Foley's presentation at the Forum, she made the following commentary, which has been a catalyst for this article.
I'd like to reflect on the series, Wild Times Call, created in the United States during 2001, and the response to the work in Australia. Melbourne art critic Robert Nelson made the following observation about the Seminole men in the photographs, attired in their regalia, standing on their reservation in Tampa, Florida.
Her photographs are monumental and melancholy, depicting the artist among her people, the largely massacred and displaced Badtjala, formerly of Fraser Island. She often appears on her own, wrapped up in textiles of heavy weave or coarse loom-state pattern, looking over an Australian landscape with heroic sadness.
The same article also contained the word primitive no less than thirteen times. In an international context, I thought about white Australia's attitudes towards Indigenous peoples the world over. Did Robert Nelson think we – Indigenous folk – all look the same? What was I to make of the language used in this review? Is there a fixed type of thinking about race in Australia? Perhaps a lazy methodology in his reporting, or was I really a 21st century primitive at work? 2
How is it possible for an artist to re-define the terms in which their work is read, critiqued, interpreted and dissected? If we have come to a juncture where the interpretation of Indigenous artwork has become, let's say, more about generalised ethnographic and narrative-driven assumptions than informed research, or even real human communication, I think we have to honestly accept that change is needed at all levels, don't you?
There is nothing particularly new about my commentary within this conversation, and many before me have championed the cause with conviction, determination and passion. Engagement in ongoing debate and critical discourse surrounding the re-presentation of Indigenous art, an evolving and diverse field, is imperative to the creation of challenging, meaningful, confrontational and informed contemporary Indigenous art practice. Multiple sub-cultures lie within all cultures and, within commodity culture, it is inevitable that creative works will fall within brands. But brands must diversify and change in form as shifts in the branded product appear. The most successful brands are those that are responsive to contemporary culture and all of its sub-cultures.
Indigenous Australia as a term conjures up romanticised images of traditional custodial life and the passing of sacred knowledge, of life on the land, of a rich cultural understanding. But does it conjure an image of a fair-skinned working professional, living in urban Country, who relies on commodity to such a degree that left in the hot arid landscape of Australia for a day or so he would burn, blister and probably perish?3
I am Indigenous, I have no traditional language, other than Aboriginal English, nor does my father or my grandmother. Come to think of it, I speak more Dutch and Spanish than any traditional Indigenous language. My Indigenous custom has been passed on, for at least three generations, in English.
To me, what it is to be Indigenous is a deeply personal connection I have to myself, my living family, my ancestors and this land we call Australia. It is a feeling that is always present in my body. It is a sense of "knowing" and understanding. And at the forefront of my Aboriginality is a completely overwhelming sense of responsibility. This is what it means for me to be Indigenous. Indigenous is not a brand, not a marketing tool, not a sales pitch, but a way of life and an indescribable privilege. It is also a privilege that Indigenous people are now sharing their understandings of the world and their unique sensibility and connection with their Country through art. For countrymen and women, living in urban regional and remote Australia, from all walks of like, culture is omnipresent.
Earlier I commented on the nature and social role of the artist, and now I would like to reflect. Like the artist, Indigenous identity and culture is transient and evolving, it is dynamic, not static and it is of the highest importance that our understandings and perceptions of Indigenous art and culture are aligned with contemporary culture, instead of being shackled to the past.
1 Buzzin' Fly at Plastic People, London, July 24 2009. Posted to YouTube August 12, 2009. Episode 02 [Video file]. http://www.youtube.com/watch?v=XigDPbD1oXg&feature=channel
2 Fiona Foley, 'Erasure', paper presented at National Indigenous Photographers' Forum, Melbourne, 12 October 2009.
3 Country is a term which describes a place in which an individual or group of people feel a custodial connection. This place of important cultural significance can be where people or their family have been born or raised, but also a place which has held significance within family lineage. Country in this context also refers to a place to which an individual feels a strong and deeply personal affinity. An understanding of one's Country describes an intimate relationship between person and place.
(Branded: the Indigenous Aesthetic' was first published in Flash, the Centre for Contemporary Photography's online journal, issue 3, November 2009. www.ccp.org.au/flash)