UTS Gallery, Sydney
8 September – 9 October 2015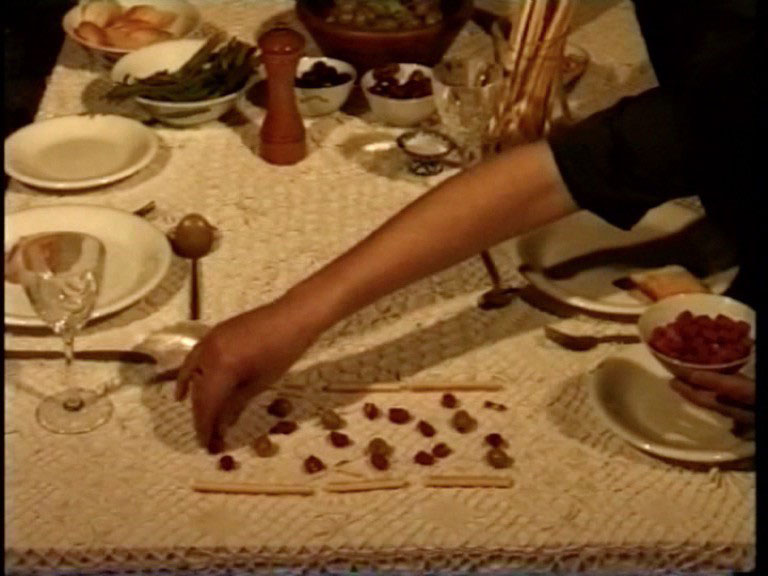 Text-based art is very much back in vogue with Richard Grayson and Matt Mullican's Speech Acts curated by Wes Hill for the UTS Gallery, following on the heels of the MUMA travelling exhibition Art As A Verb (recently shown at Artspace, Sydney) and the year-long series of Affiliated Text (curated by Lynne Barwick and Bronia Iwanzcak for the exhibition space at Cross Arts Books).
At the UTS Gallery, Richard Grayson and Matt Mullican present an oblique and oddly compelling exhibition in which, in spite of the title, Speech Acts, conversations between persons are strictly avoided. Instead, texts are launched as if by ventriloquism, through a series of surrogate actors and vehicles. A song line travels from the 1940s to the multicultural present in Grayson's multi-screen video, Nothing Can Stop Us Now (2014). From the point in time of the 21st century, Willie Nelson's anti-Hitler song, sung by five Londoners, celebrates the present as the realisation of an alternative future history: "Stalin wasn't Stalin ... he called the Yanks and English and proceeded to extinguish the Fuhrer and his vision." It's as if the text speaks through its actants, a time-traveller in its own right, validating itself in history.
An overhead shot of the table of a dinner party sets the scene for Grayson's Various Things Explained (1998). While a male voice drones on, off-screen, a pair of hands deftly manipulates asparagus tips, green beans, a walnut and single olives amidst the supper plates and utensils to explain topics as diverse as Lacan's fiendishly complex graph of desire and "how I broke up with my girlfriend". Again the message is delivered by a kind of ventriloquism, as if yielding to a surrogate language of material signifiers. Grayson's third work, Cosmic Joke (2015) further removes human agency. Freewheeling circles of text randomly spin in interstellar space to the soundtrack of Kubrick's 2001 Space Odyssey. As they come into view, a series of jokes delivered by no-one firms up: a Buddhist walks into a pizza bar, orders the works, pays and then asks for change. "Change?" says the pizza bar staffer. "Change comes from within."
The deadpan humour continues in Matt Mullican's lengthy endurance performance videos. Mullican is famous for erasing his persona under hypnosis, such that the "it" of the unconscious acts for him. "Untitled" (Mullican Shooting – Close from Psycho-Architecture: Experiments in the Studio, November 5–7, 2001) briefly shows a man put under hypnosis. For the next two hours he propels himself slowly around his studio, head and stomach down across the seat of a broken computer chair on castors. Occasionally the torso gets stuck under the desk. In this bland environment of minimal repeated actions, only the passage of his vibrant green socks gives a sense of aliveness.
In "Untitled" (Matt Mullican Under Hypnosis, performed at the Cell Block Theatre, National Art School, Sydney in 2004) Mullican fetches a newspaper out of a bin, unfolds it, refolds it, shakes it out, scans it briefly with his eyes, puts it back into the rubbish, walks around, sips water, reaches into the bin, unfolds newspaper, shakes newspaper out, scans it, etc. in an obsessive pattern occasionally disturbed by a quick lie down on the bed. What comes across is a sense of deep introspection, an extreme zone of minimal gestural communication of which the actant is unaware.
On the margins of communication, such "speech acts" paradoxically behave more like Derridean texts in transmission and give cause to reflect on the exchanges of the spoken word.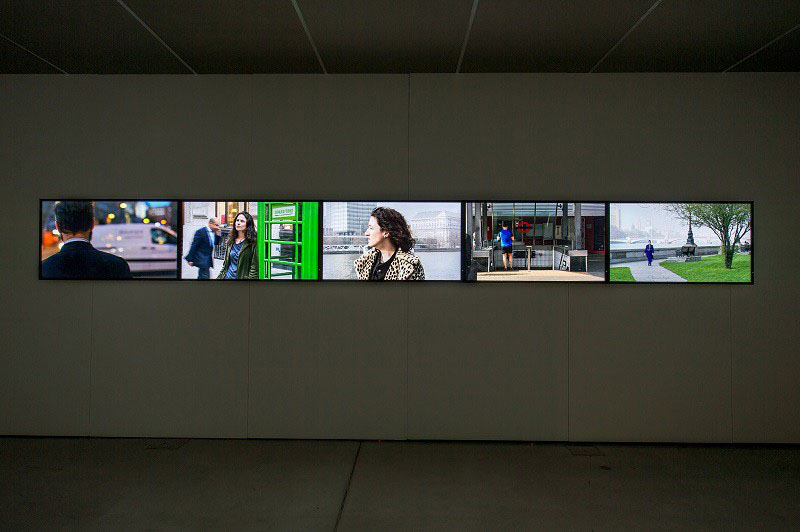 Ann Finegan is a Sydney based writer and educator. She is also chief curator and co-director of Cementa Contemporary Arts Festival in Kandos.