Justin Heazlewood
Affirm Press 2014, 287 pp.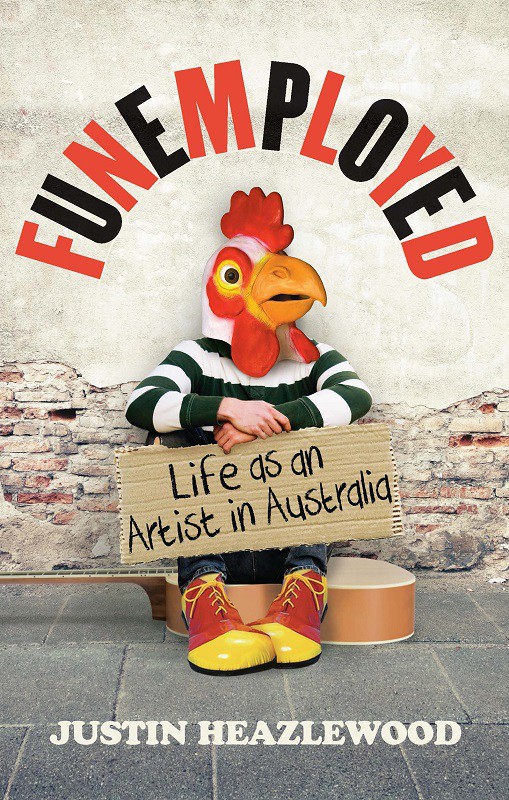 Funemployed by Justin Heazlewood is a self-help guide to making a career in the arts in Australia in the 21st century. Heazlewood, best known as The Bedroom Philosopher on Triple J, discusses artistic life beneath the romance and hype, from funding to selling out, the day-job to workaholism, going pro to giving up. Partly an honest attempt to understand his own career and the ups and downs of the artistic ego, Funemployed confronts the more awkward challenges of trying to make it as an artist. While the book edges up to bitterness and is full of embarrassing and sobering observations, Heazlewood maintains an undercurrent of optimism backed by realistic and honest insight into his own experience. Heazlewood interviewed over 100 working artists for the book - Christos Tsiolkas, Sarah Blasko, Tim Rodgers and John Safran are just a few examples – and he includes many opinions and offerings of practical advice, at times turning the discussion into a noisy conversation. Overall, Heazlewood's style is easy to read, full of cute analogies, witty observations and – that most Australian of traits – self-deprecation.
The book also reveals how thoroughly neoliberal capitalism has infiltrated the arts: art is an industry; to operate in it, it seems, artists must think and act like a business. These are uncomfortable truths that Heazelwood often finds to be at odds with the temperament of the artist and the drives behind creative life, but the book also buys into individualism and models of production that underpin capitalist ideology. There is a lack of exploration of other models of art practice that are more collaborative or cooperative, and that might offer genuine alternatives to the "industry" Heazlewood guides us through.
Kelli Rowe is a writer, musician and PhD candidate at the University of Adelaide.