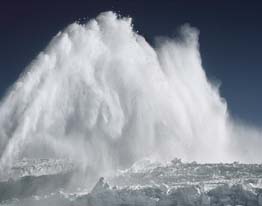 ACT

Drill Hall Gallery
24 May - 1 July 2012
Antarctica
Curators: Caroline Turner, Nancy Sever, Tony Oates
Complements the 2012 International Conference on the Humanities and Climate Change at ANU.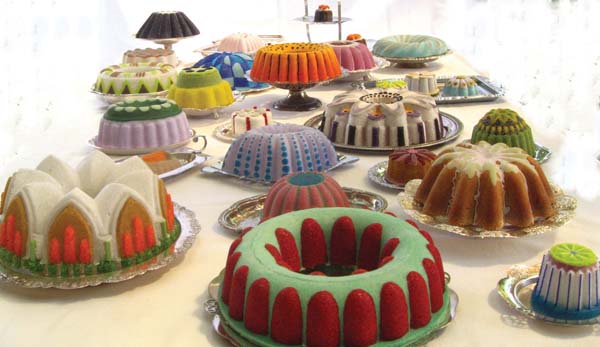 16 August – 23 September 2012
Seeking permission: Michael Nelson Jagamara & Imants Tillers
Curators: Michael Eather, Imants Tillers, Nancy Sever
Cultural ownership and the reconciliatory power of collaboration.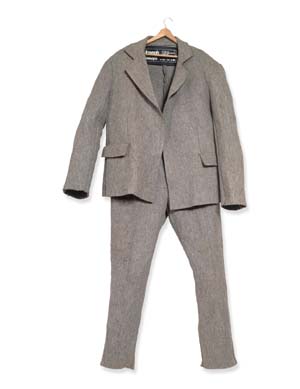 Canberra Glassworks
9 May – 21 June 2012
Eat!
Curator: Clare Belfrage
Fifth birthday exhibition! Twenty artists on food and rituals around eating.
27 June – 5 August 2012
Clearly: Matthew Day Perez
Glass, printed matter, digital media, and installation.

NSW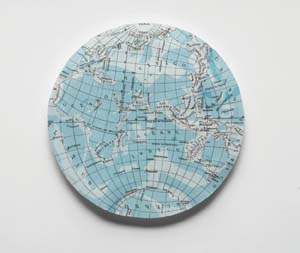 University of Sydney Art Gallery
7 April – 29 June 2012
Joseph Beuys and the 'Energy Plan'
Curator: Donna West Brett
Marking 50th anniversary of the Power Collection.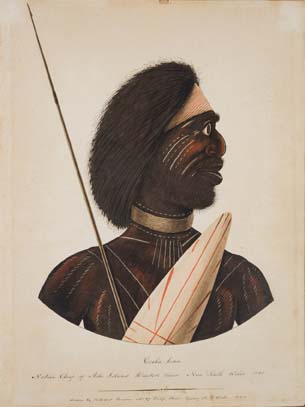 Art Gallery of New South Wales, MCA, Pier 2/3, Cockatoo Island
27 June – 16 September 2012
18th Biennale of Sydney: All our relations
Curators: Catherine de Zegher and Gerald McMaster
Inclusionary practices of generative thinking - collaboration, conversation, compassion.
UTS (University of Technology) Gallery, Sydney
12 June – 20 July 2012
Homelands: Damian Dillon, Rebecca Shanahan
After-hours shadows and margins.
31 July – 31 August 2012
Joyaviva: Live Jewellery from across the Pacific
Curator: Kevin Murray
Jewellers from Australia, New Zealand and Chile.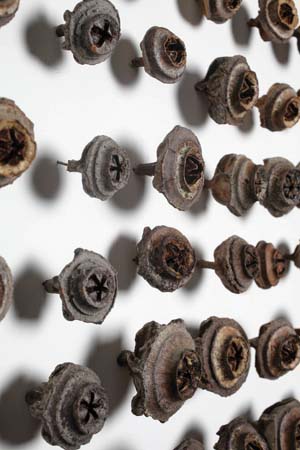 Newcastle Art Gallery
30 June – 12 August 2012
Richard Browne: a focus exhibition
Watercolours by convict artist originally from Dublin.

NT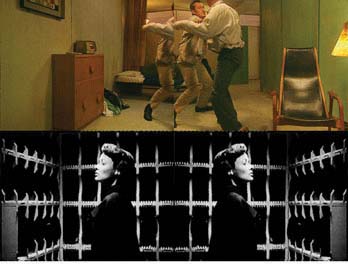 Museum and Art Gallery of the Northern Territory
10 August – 28 October 2012
29th Telstra National Aboriginal & Torres Strait Islander Art Award
Araluen Arts Centre
16 June – 15 July 2012
Kuru Alala Eyes Open
Collaboration between Tjanpi Desert Weavers, Alison Clouston and Maria Fernanda Cardoso.
23 June – 22 July 2012
Alice Springs Beany Festival
8 September – 21 October 2012
Desert Mob
A celebration of Aboriginal artists and their art centres.
Symposium 7 September, Marketplace 8 September.

QUEENSLAND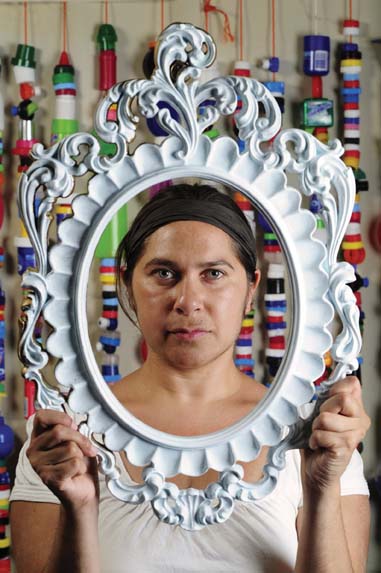 QUT Gallery
1 September – 28 October 2012
open | closed: Lincoln Austin, Sean Phillips and Arryn Snowball
Objects or atmospheres for contemplation—repeating modes, shifting visual motifs, words and phrases.
IMA
16 June – 4 August 2012
Douglas Gordon: Fresh Cut
Dualities, dichotomies, doppelgängers.
Griffith University Art Gallery
13 July – 8 September 2012
The churchie national emerging art prize 25th year of the prize.
Cairns Art Fair
17 – 19 August 2012
Artistic director: Avril Quaill
More than 300 Queensland Aboriginal and Torres Strait Islander artists.

SA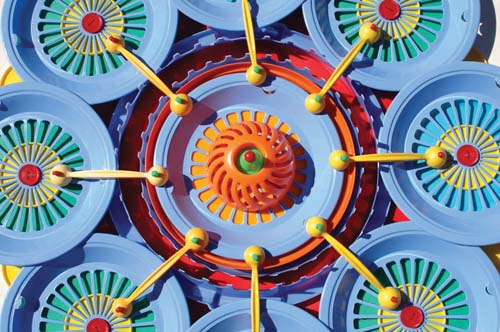 Art Gallery of South Australia
2 June – 5 August 2012
SA Illustrated and 'on the street'
South Australian History, old and new.
Flinders University City Gallery,
29 June – 26 August 2012 and later at Charles Darwin University Gallery
roads cross: contemporary directions in Australian art
Curators: Vivonne Thwaites, Fiona Salmon, Anita Angel
Traces and echoes in recent Australian art.
SASA Gallery
31 July – 21 August 2012
conversations in ellipsis
Curator: Lisa Harms
Dealing allegorically, over time, with notions of territory and possession, loss and desire. Also at Feltspace and Adelaide Botanic Gardens.
Signal Point Gallery, Goolwa
28 July – 2 September 2012
Plastic Fantastic: Annabelle Collett
Recycled, found and discarded plastic fantasia.
TASMANIA
MONA
23 June 2012 – 8 April 2013
Theatre of the World
Curators: Jean-Hubert Martin, Tijs Visser, Olivier Varenne, Nicole Durling
MONA and TMAG collections, commissions and loans - an encyclopedia in real time.
Inflight ARI, Hobart
15 June – 7 July 2012
Viscous, Shit-Eating, Godless Vermin
Tom O'Hern
Silence. Sound. Light. Cycles: Work in Progress
Dane Chisholm, Lila Meleisea
CAST, Hobart
29 July – 26 August 2012
In a silent way: Joel Stern, Gail Priest, Samaan Fieck, Lawrence English, Darren Cook, Nicholas Bullen, Monika Brooks, Laura Altman
Curator: Matt Warren
Soundscapes/field recordings/electro-acoustic material designed or able to be played quietly.

VICTORIA
ACCA
2 June – 29 July 2012
Berlinde de Bruyckere: We are all Flesh
Haunting sculptures of metamorphosising horses, trees and humans.?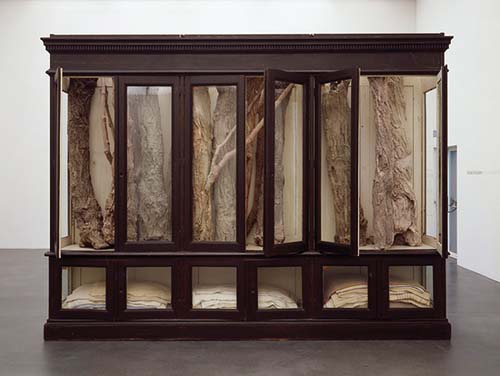 Mossenson Galleries at Melbourne Art Fair
1 – 5 August 2012
New work by Nyoongar artist Sandra Hill on the 'Homemaker'.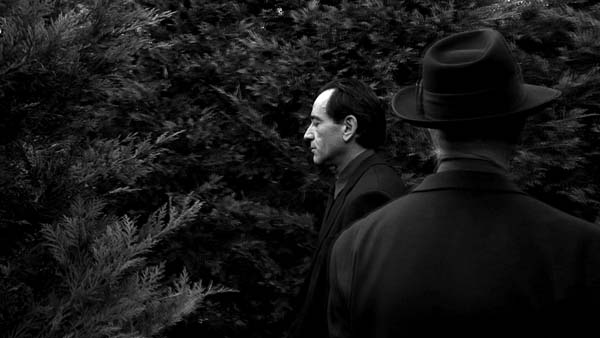 Gippsland Art Gallery
28 July – 23 September 2012
Animal Kingdom
Exploration of our relationship with animals.
Counihan Gallery in Brunswick
5 July – 5 August 2012
Picture this
Curator: Melissa Kavenagh
Portraits reflecting on Indigeneity, the past and the everyday.
Koorie Heritage Trust
9 June – 24 August 2012
Lee Darroch: Tribe Totem and Trade
Found natural objects, possum skin cloaks and pastel works.

WA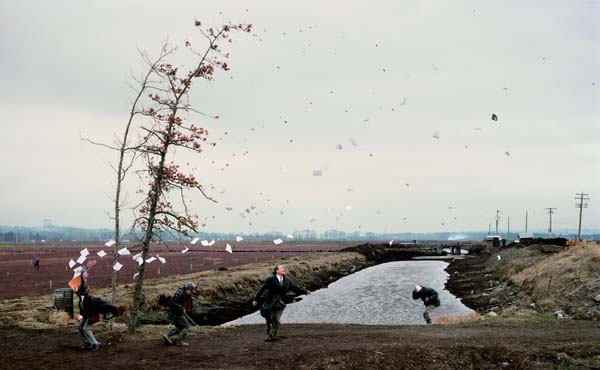 John Curtin Gallery
1 June – 3 August 2012
Dennis Del Favero: Magnesium Light
Two-part video project.
PICA
23 June – 12 August 2012
Objects. Food. Rooms.
Thomas Rentmeister
In partnership with Kunstmuseum Bonn, a major exhibition of new and site specific sculptural and installation works.
Art Gallery of Western Australia
26 May – 10 September 2012
Jeff Wall Photographs
Key works from over three decades of artistic and photographic innovation.